14-24mm F/2.8 DG DN SONY Review
As I have mentioned in other reviews, for me as a landscape photographer one of the most important lenses is the ultra wide lens. A short time ago I decided that i had to change from dlsr to mirrorless, as a Nikon user I've been seeing the possibilities and the bigger difficulty was even the choice of WAL for Nikon, so I decided to try something new, I bought the new Sony A7R4.
 The choice of WAL lens was also not  easy task, i have to decide by the Sony 16-35 F/2.8, or the Sigma 14 24 F/2.8. Very d
ifficult choice because Sony was more expensive, not so wide, but with the most of  being rectilinear, The sigma was most cheaper, featured with a  impressive sharpness , being more wide, but with the disadvantage of being spherical, forcing  the use of filters 150 mm. Even so I decided to bet on sigma, and I can tell you that I did not

regret it.
In 2018, Sigma's launched 14-24mm Art lens for full-frame Canon and Nikon SLRs that was very well received, not only for its exceptional build and image qualities, but also because it was remarkably free of distortions for a super-wide-angle zoom.Two years down the line, Sigma has reinvented the lens for full-frame Sony E-mount and Lecia L-mount mirrorless cameras.
This is my wholehearted honest review of this lens, I have not received any gifts or payment for writing this review. I buyed this Lens.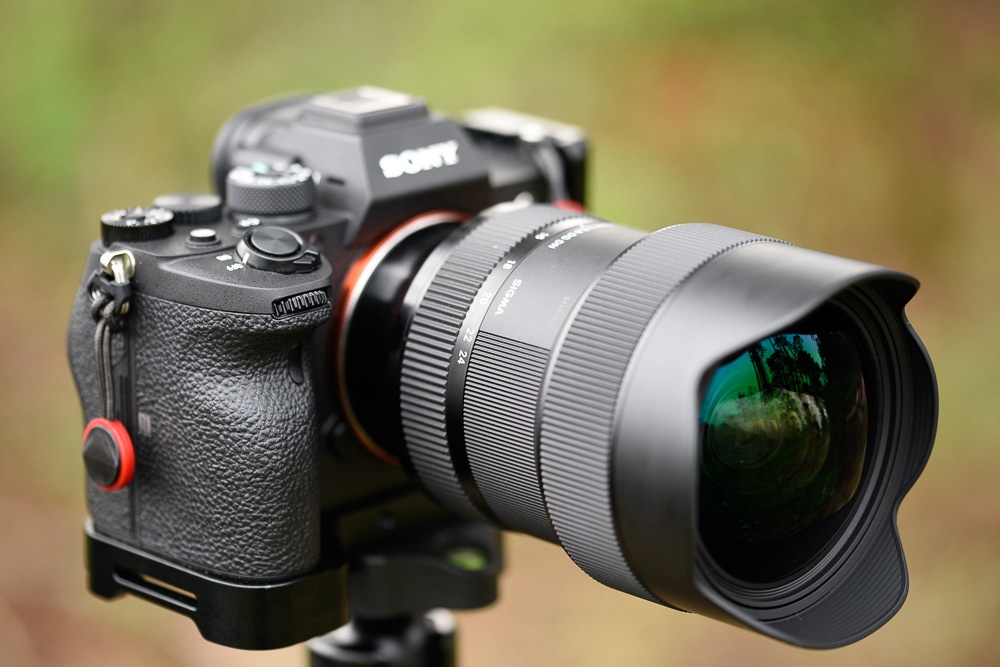 Sigma Corporation is a Japanese company,that dedicates to manufacturing cameras, lenses, flashes and other photographic accessories. All Sigma products are produced in the company's own Aizu factory in Bandai, Fukushima, Japan. Although Sigma produces several camera models, the company is best known for producing high-quality lenses.
Sigma products lens with mount to camerasCanon, Nikon, Pentax, Sony, Olympus and Panasonic, as well as their own cameras. 
The company was founded in 1961 by Michihiro Yamaki, who was Sigma's CEO until his death at age 78 in 2012, now a day the CEO is

 

Kazuto Yamaki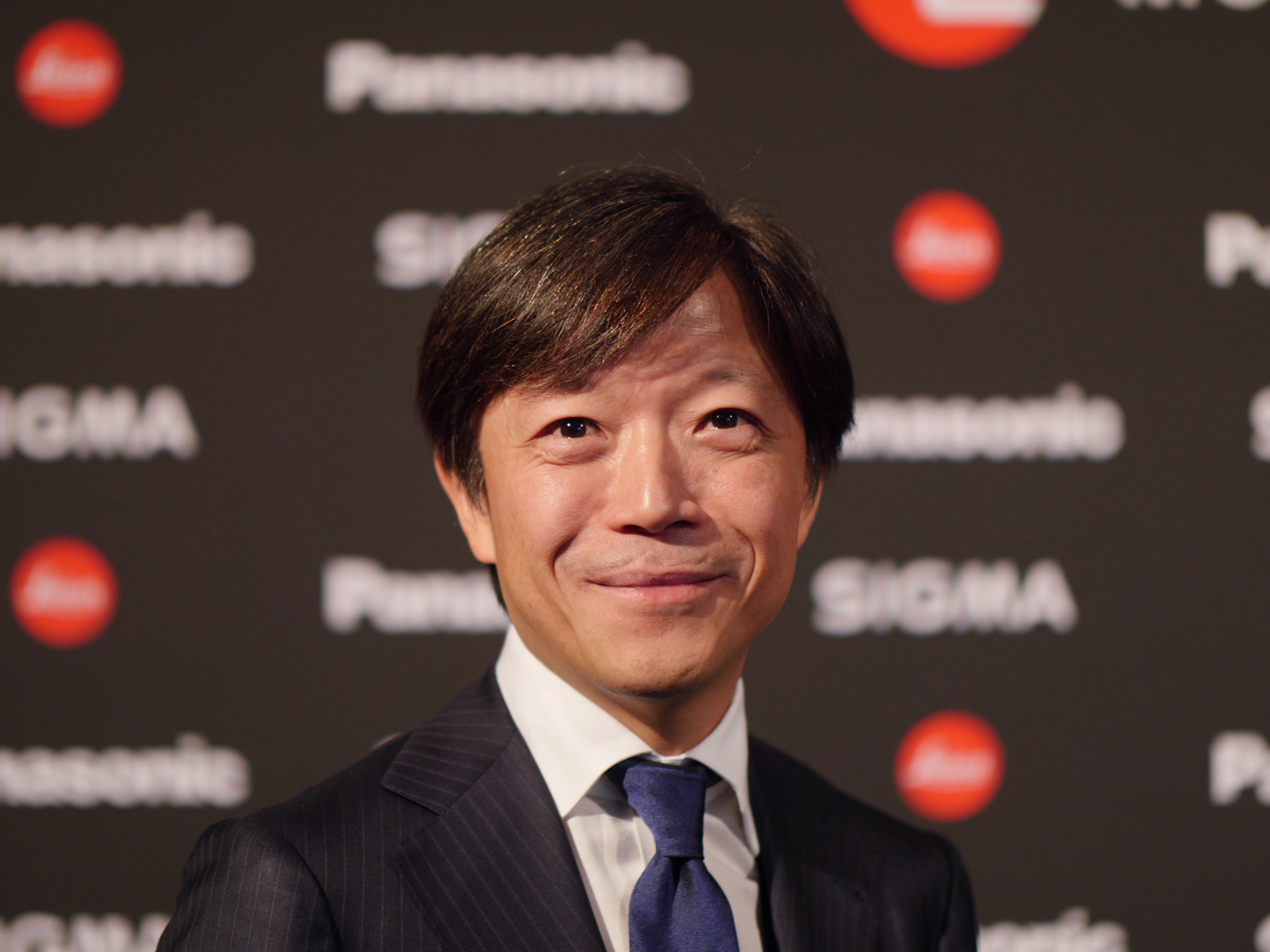 Since 1961. Sigma has worked towards a single, simple goal: To imagine, and develop, the technologies that will allow the attainment of the perfect image. It's a commitment they have made, and honored since day one. It's evident that their  collaborative design was a  process that unites R&D, manufacturing, marketing, sales, and service. It's evident in their standards—above and beyond industry norms—requiring 100% of their lenses be analyzed by their proprietary ultra-high definition sensors and approved before leaving our factory.
And its evident in their final products, built with premium materials, and known worldwide for quality and performance. 
All of SIGMA's products are created in one single place, our Aizu factory, and then reach our customers all around the world. In this video, we focus on the people that create our products, the people that use them, and the environments that surround them. Scene by scene, we introduce some of our Aizu employees as well as their families, the beautiful nature of the Aizu region, and artists of different fields from all around the world.
It is our goal to match the passion driving artists to create new works with our own passion towards our products. With this video, we would like to present both an essence of our philosophy as well as the showcase the creative fervor of everyone who helped create it. 
Photography is all we do. And it's all we've done. So you can rest assured that it's something we know extensively and care deeply about.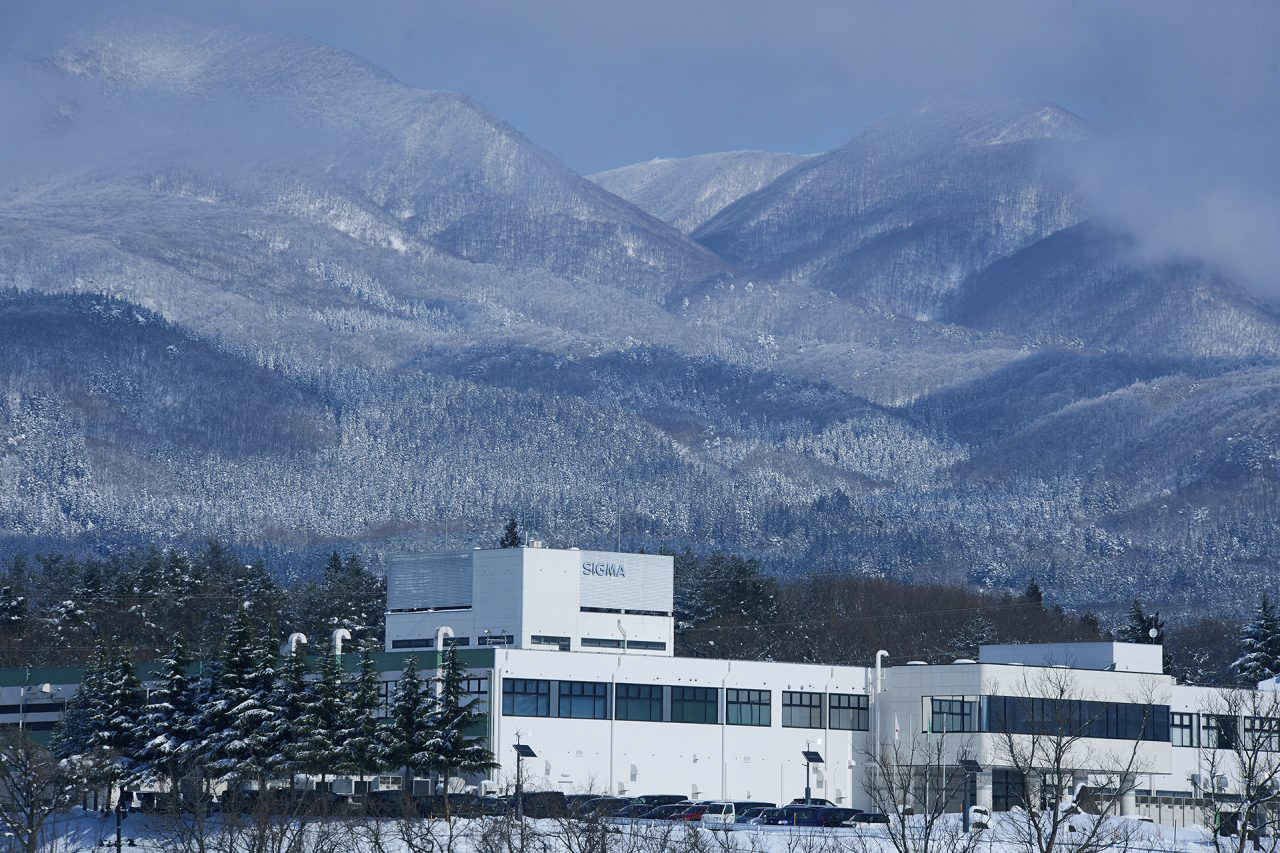 As been usual in Sigma lens, the lens came in a  Sigma white box, i think they could start to think to change their image, a new and modern one. 
After having the lens in my hands for a few minutes, I liked the touch, and i honestly thought that, would be happy with it
Inside the box you could find: 
- 5-Years Portugal Warranty Extension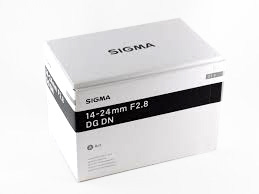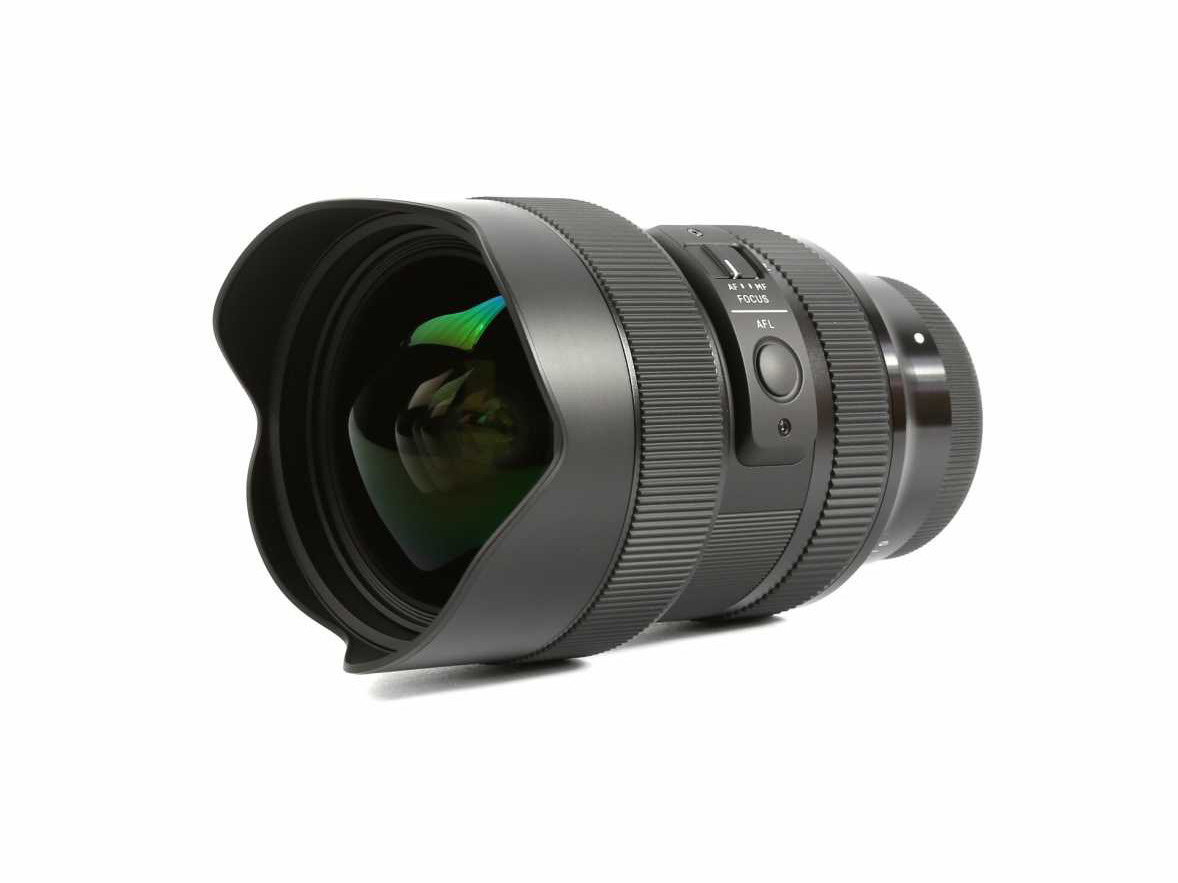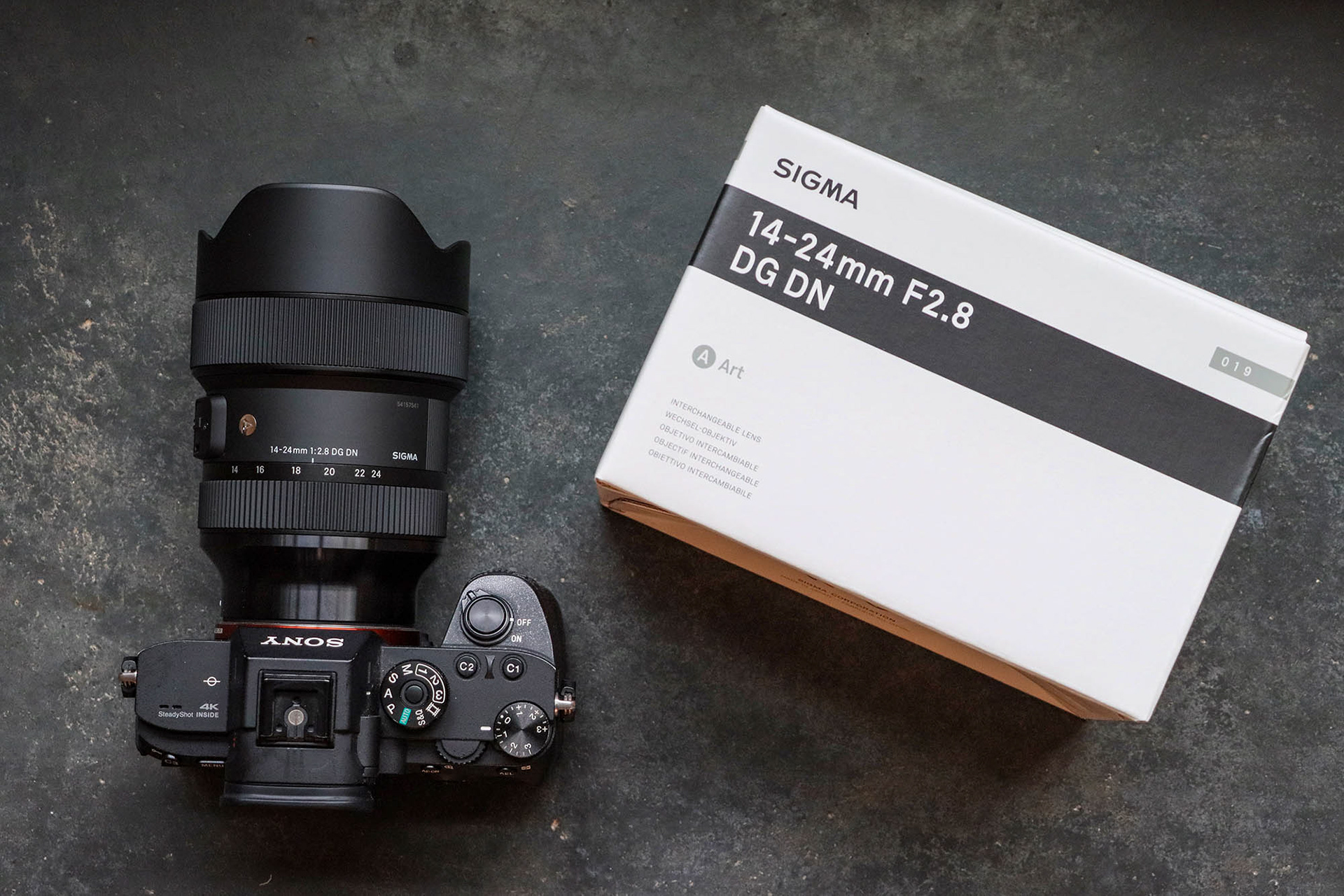 The Sigma 14-24mm F/2.8 DG DN Art is the youngest brother of the Sigma 14-24 mm F2.8 DG HSM Art. First Nik

on/Canon creations, then Sony/Leica, dlsr then mirrorless. The difference is in the letters: DN. They indicate that the Sigma 14-24 mm F/2.8 DG DN Art is made for system cameras without a mirror.  And it is a completely new design. So it is not the HSM version with a converter added on that would make the lens even bigger. On the contrary. The new Sigma 14-24 mm F/2.8 DG DN Art is more than 350 grams lighter than the SLR version as well as slimmer and slightly shorter. The autofocus motor is also optimized for use on SLR cameras.
Five Special Low Dispersion (SLD) elements and one F Low Dispersion (FLD) element markedly reduce chromatic aberrations and color fringing throughout the zoom range for improved clarity and color accuracy. 
A Super Multi-Layer Coating combined with a Nano Porous Coating has been applied to lens elements in order to minimize lens flare and ghosting to a greater degree than conventional anti-reflective coatings. The combination of these coatings produces contrast-rich and color-neutral imagery, and help to make the lens even more effective in backlit conditions. The front lens element has also been treated with a water- and oil-repellent coating to benefit working in harsh environmental conditions .
Though full-time manual focus is available, this lens is equipped with a stepping motor that enables smooth, high-speed autofocusing that is notably quiet whether utilizing features such as Face/Eye Detection AF or during video shooting. 
Constant f/2.8 maximum aperture is well-suited for working in available light conditions and provides greater control over depth of field. 
Built-in Autofocus-Lock (AFL) button can be assigned additional functions widens the range of operations available on the lens. 
Rounded eleven-blade diaphragm contributes to a smooth and pleasing bokeh quality. 
Included rear filter holder is equipped with a fall-prevention lock for attaching and securing gel filters along the lens mount. 
Weather-resistant construction with a brass bayonet that affords improved mounting accuracy and rigidity.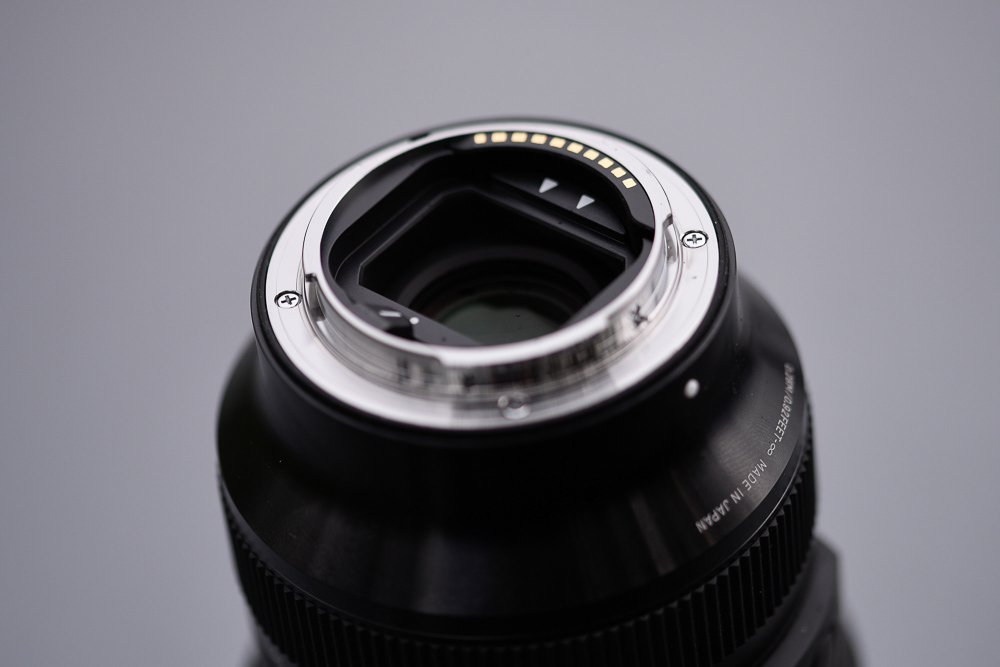 - Focal Length: 14 to 24mm
- Maximum Aperture: F/2.8
- Format Compatibility: Full-Frame/Aps-C
- Angle of View: 114.2° to 84.1°
- Minimum Focus Distance: 11" / 27.94 cm
- Maximum Magnification: 0.14x
- Macro Reproduction Ratio: 1:7.3
- Optical Design: 18 Elements in 13 Groups
- Diaphragm Blades: 11 Rounded
- Image Stabilization: None
- Dimensions (ø x L): 85 x 131 mm
- Box Dimensions (HxWxD): 18 x 12 x 17.5 cm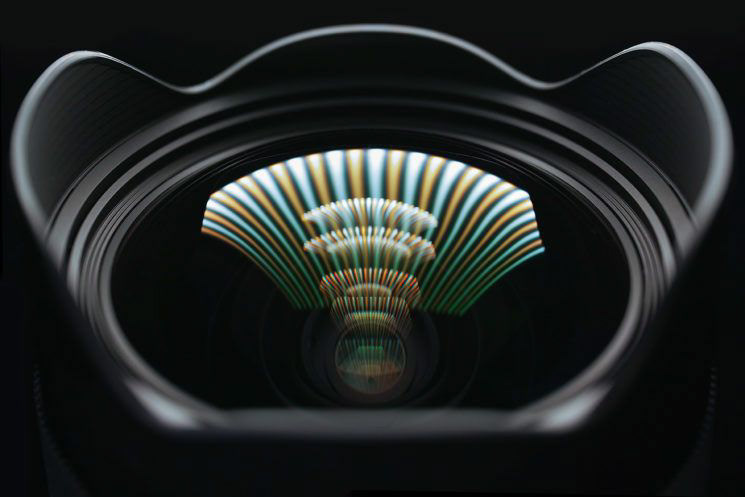 1- BILD CONSTRUCTION AND MATERIALS 
The build quality of the Sigma 14-24mm F/2.8 DG DN Art is at a high level. The lens has gaskets around all the moving parts and an additional gasket on the mount to seal the connection to the camera body. Sigma claims that the lens is dust and splash proof. If we look at the brightness and the zoom range, it is a strikingly compact and light lens.  Nice and handy and ideal for working with on the road for a whole day.
When it comes to optical construction you deal here with 18 elements positioned in 13 groups and the number of special ones among them is really impressive. You get one low dispersion FLD element made of glass with properties similar to fluorite, four low dispersion SLD glass elements, two aspherical elements and one element which, at the same time, is aspherical and made of SLD glass. Additionally the rounded aperture of the lens features as many as 11 diaphragm blades and it can be closed down to a value of f/22 at the maximum.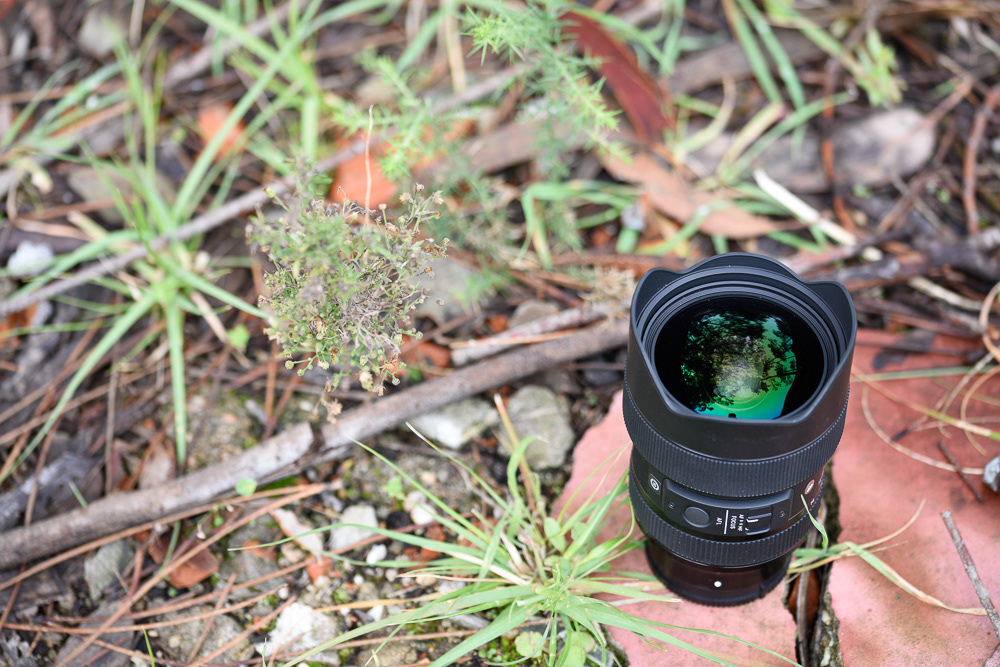 The optical design is slightly more complicated than with the SLR version, with 18 lens elements in 13 groups, and the diaphragm has 11 blades, which is two more than on the SLR. This keeps the aperture opening nice and round at full aperture. It is clear that Sigma has done everything to turn this lens into a real Art lens. The only thing where the Sigma 14-24mm F/2.8 DG HSM Art has to give up some terrain compared to the version for DSLRs is the shortest setting distance. That's 28 cm on this lens, compared to 26 cm on the HSM version. 
The autofocus of the Sigma 14-24 mm F/2.8 is clearly optimized for mirrorless cameras and worked well in my tests. 
The autofocus in my Sony A7R4 camera is completely noiseless - you can't hear even the slightest whirr of moving elements. Its work can also be called quick as running through the whole distance range and confirming the focus takes from 0.3 to 0.5 of a second, a really good result.
A significant depth of field, guaranteed by the parameters of the tested Sigma, doesn't make focusing especially difficult 
Also the crop, shown below, proves that the tested lens didn't have any pronounced front or back focus tendencies.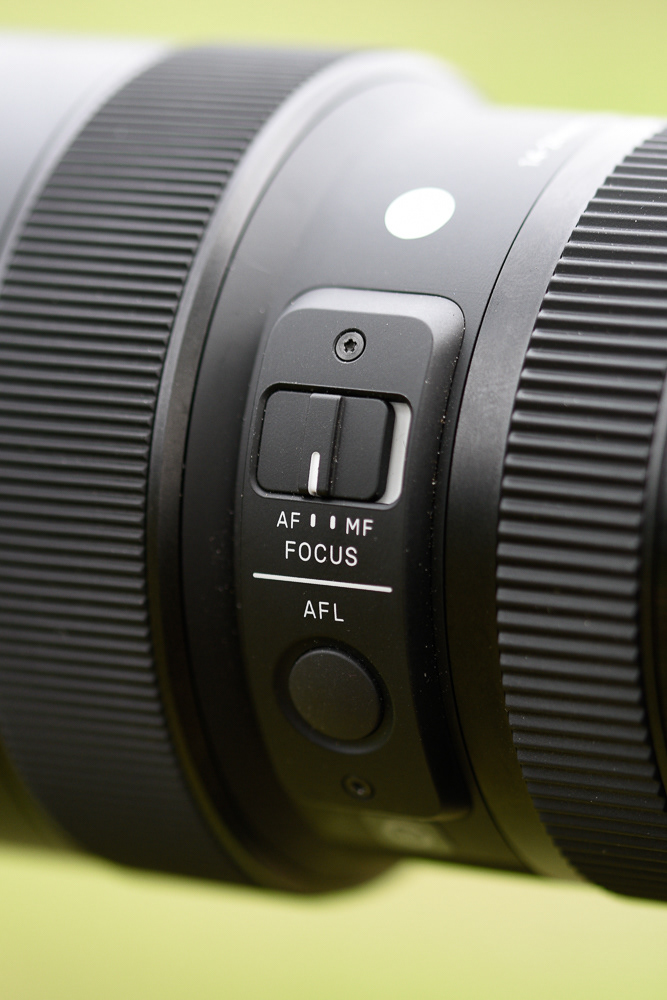 As usual in Wide Angle Lens it's very common distortion exist. One slight disappointment is that, while the SLR-based 14-24mm Art is essentially a 'zero distortion' lens, this one certainly isn't. Barrel distortion can be quite noticeable in the 14-16mm sector of the zoom range, although there's very minimal distortion at longer settings. Even so, in-camera corrections can effectively remove any visible distortions.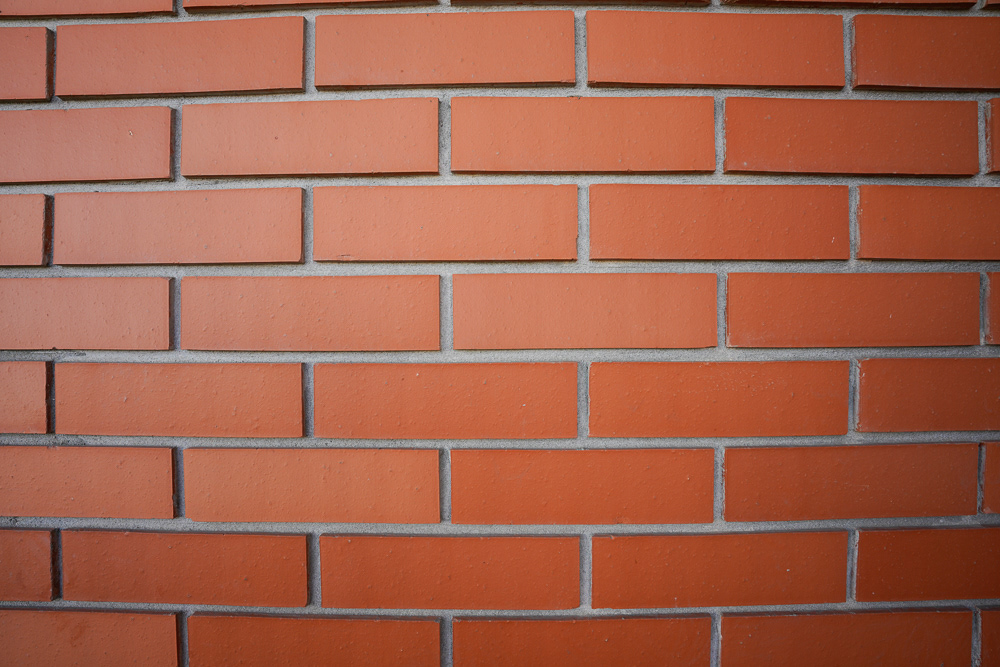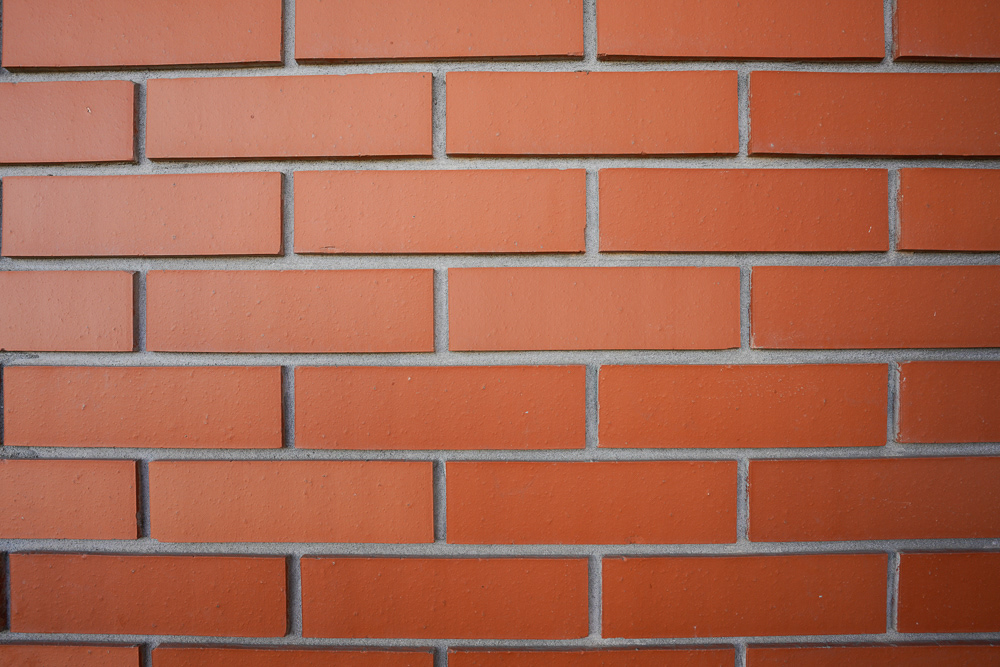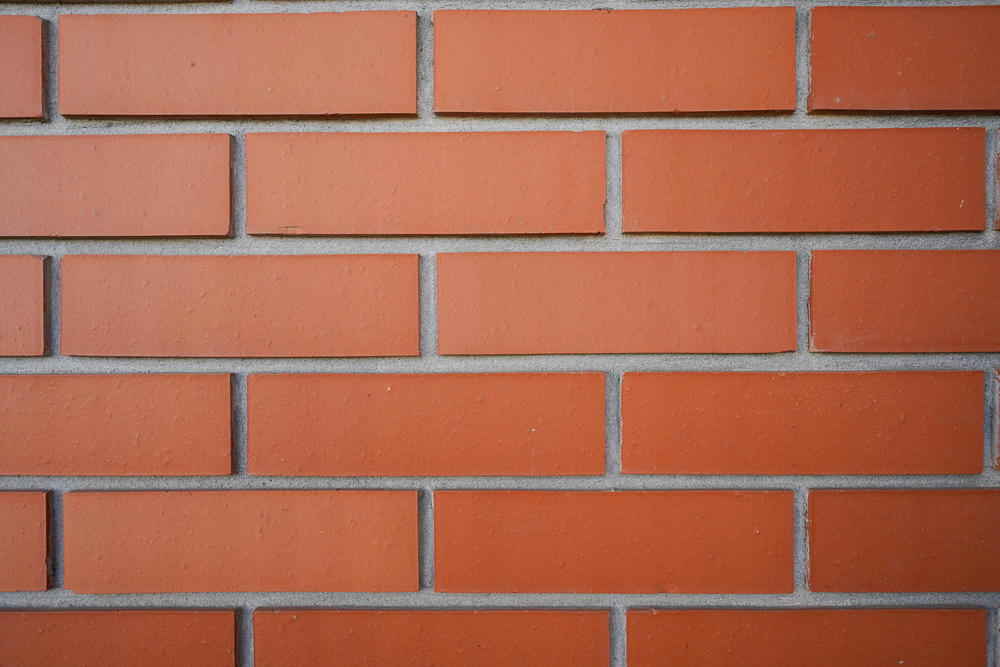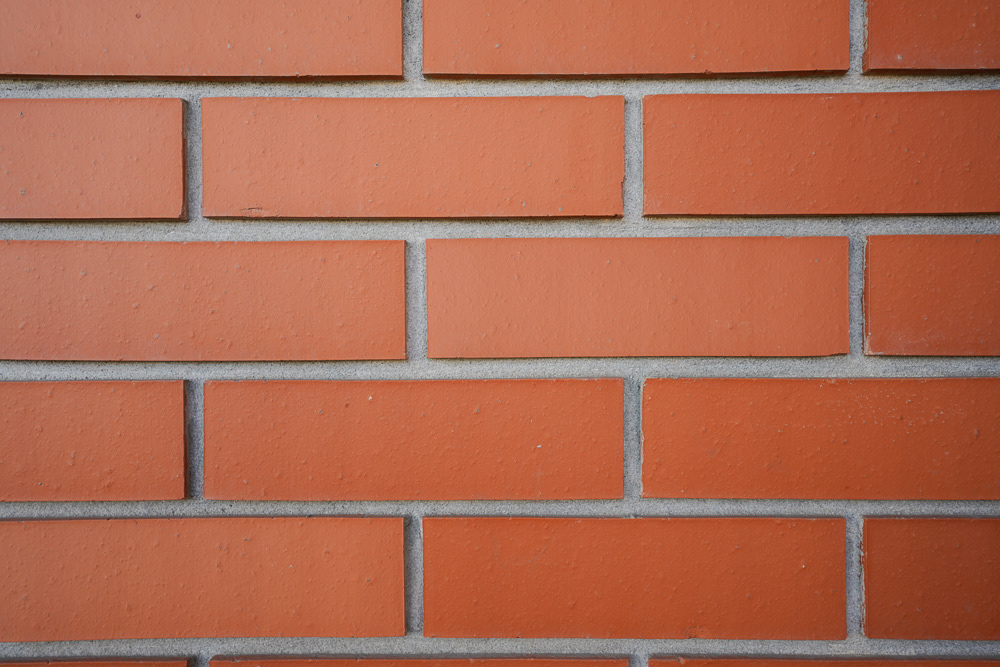 This is probably the most searched part of a lens review, and this lens in that part didn't disappoint.
The sharpness of the Sigma 14-24 mm F2.8 is high, especially for an ultra-wide-angle zoom. 
At full aperture, you get great center sharpness and a gradient to the corners that is very small. Stopping down causes a gradual increase in quality to f/5.6 and f/8. At f/11, the sharpness decreases slightly again due to the diffraction. 
You will of course not be able to capture more detail with f/11 than with f/8. At 21 mm, the center sharpness is slightly higher than at 14 mm, but the gradient to the corners is greater. At 24 mm, the center sharpness is slightly higher and is excellent at f/5.6 and f/8. The corners are also slightly better than at 21 mm. The zone in between, however, lags slightly behind. In practice, with this Sigma you get good, sharp shots at almost every aperture, and stopping down simply results in an increase in sharpness and depth of field.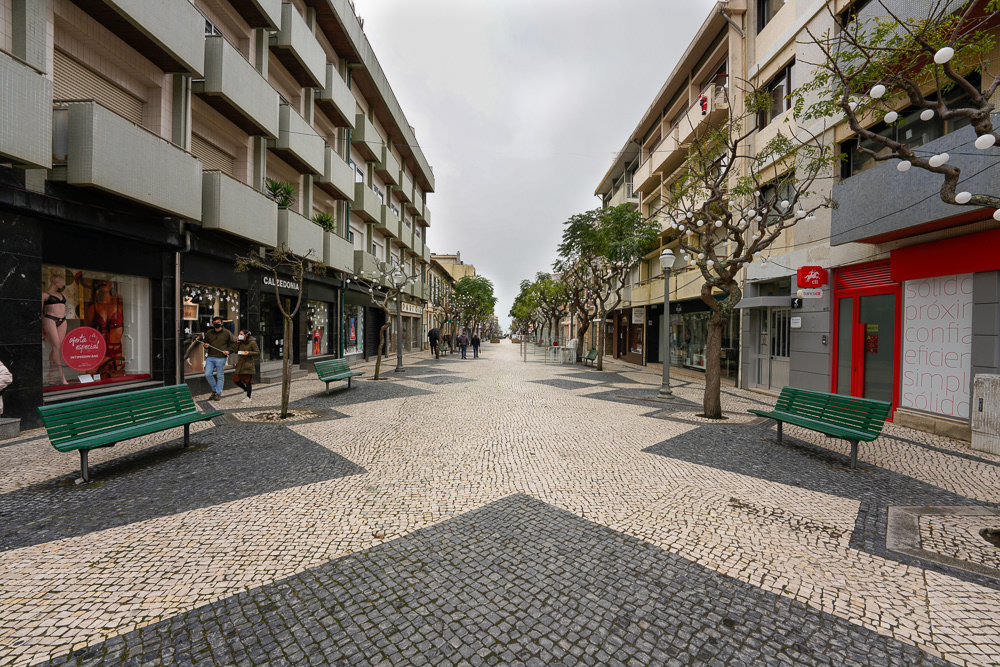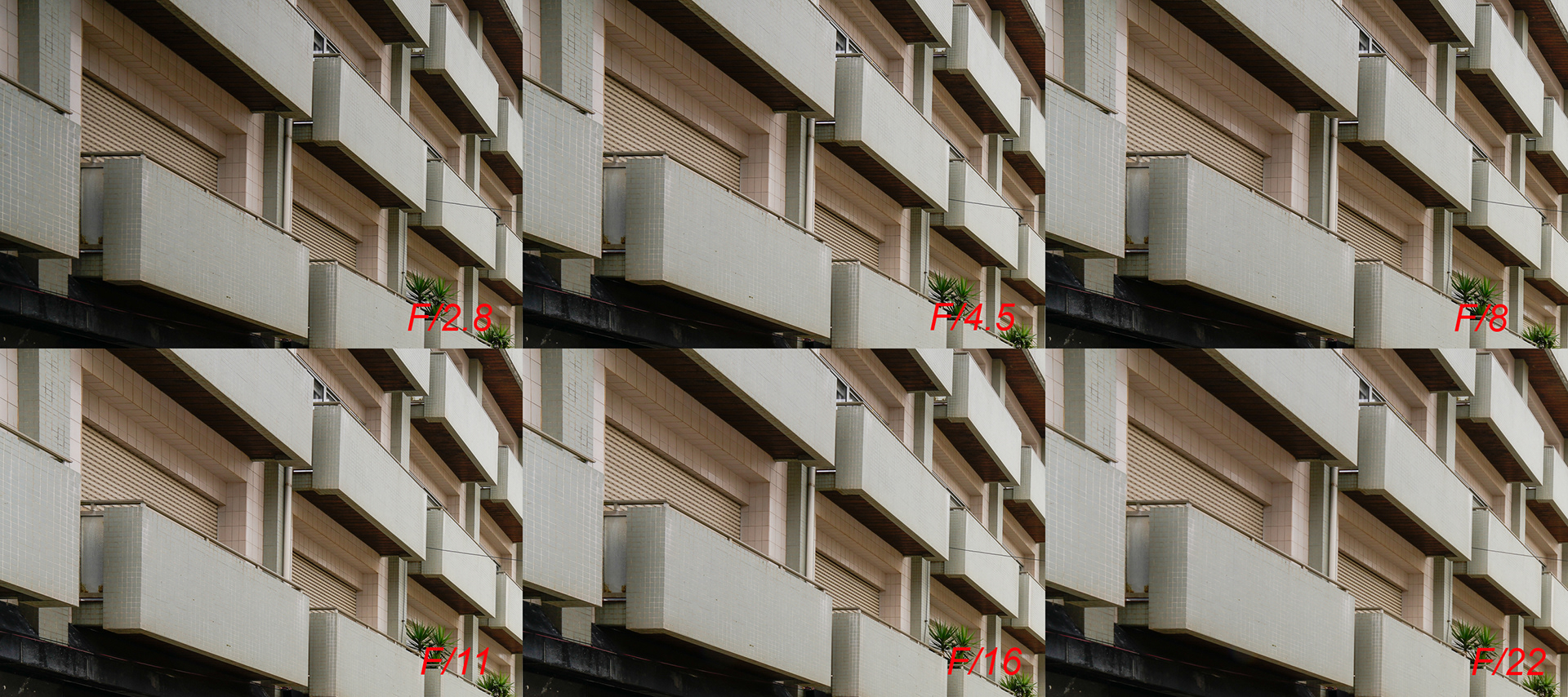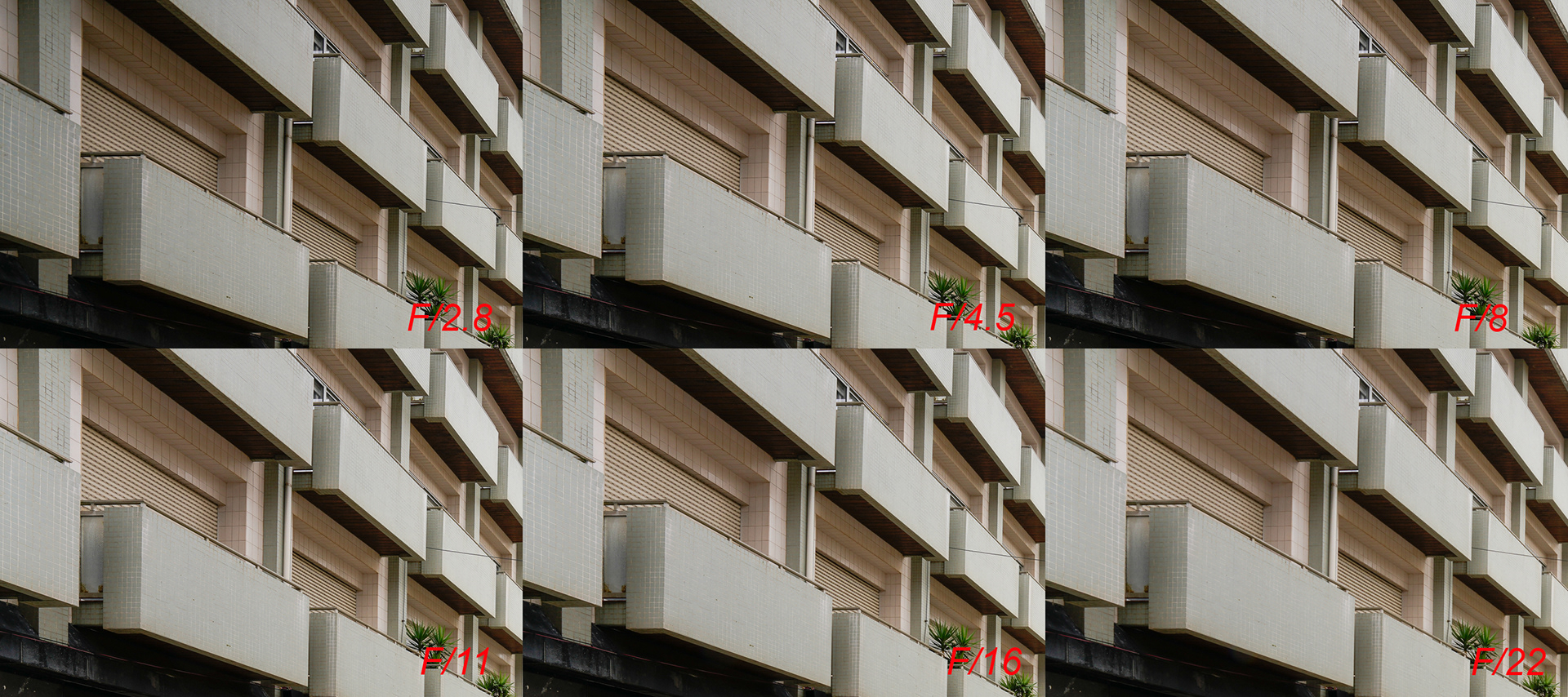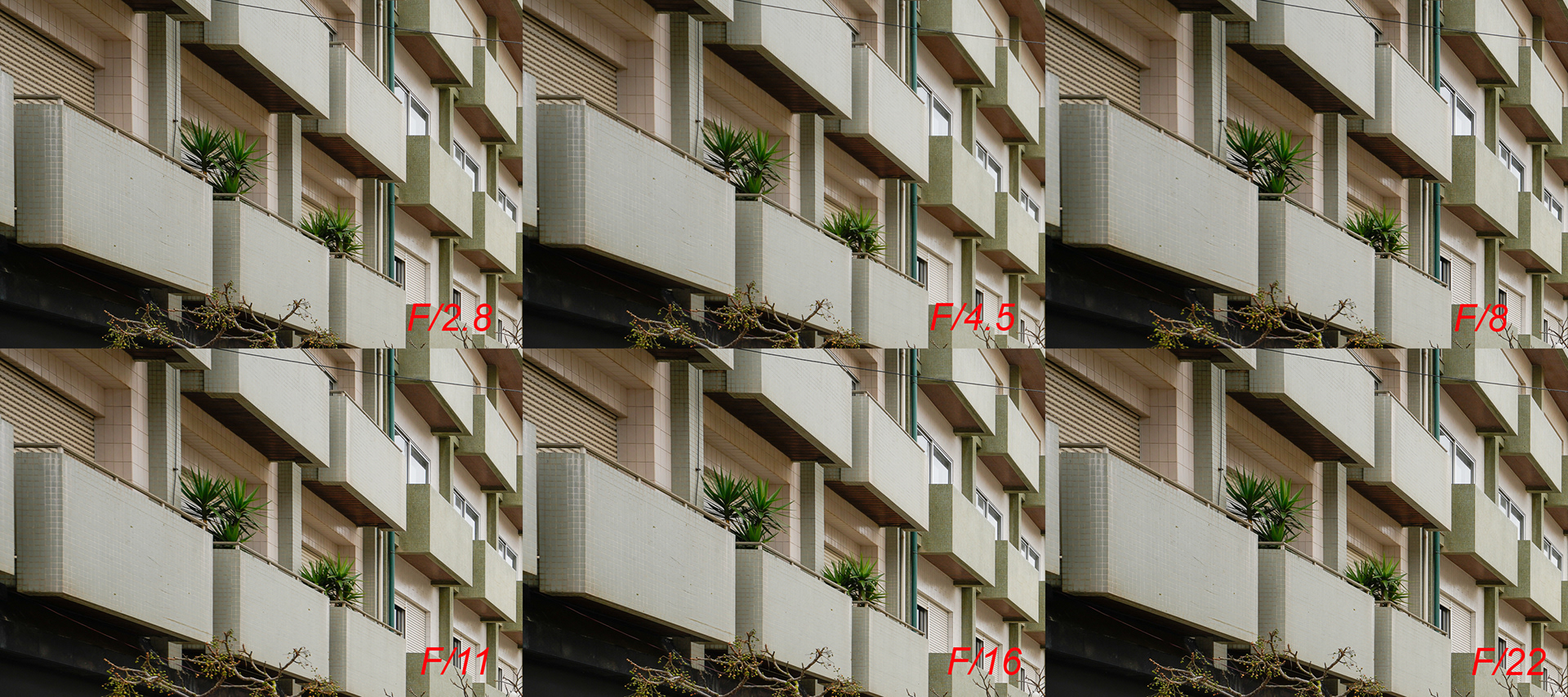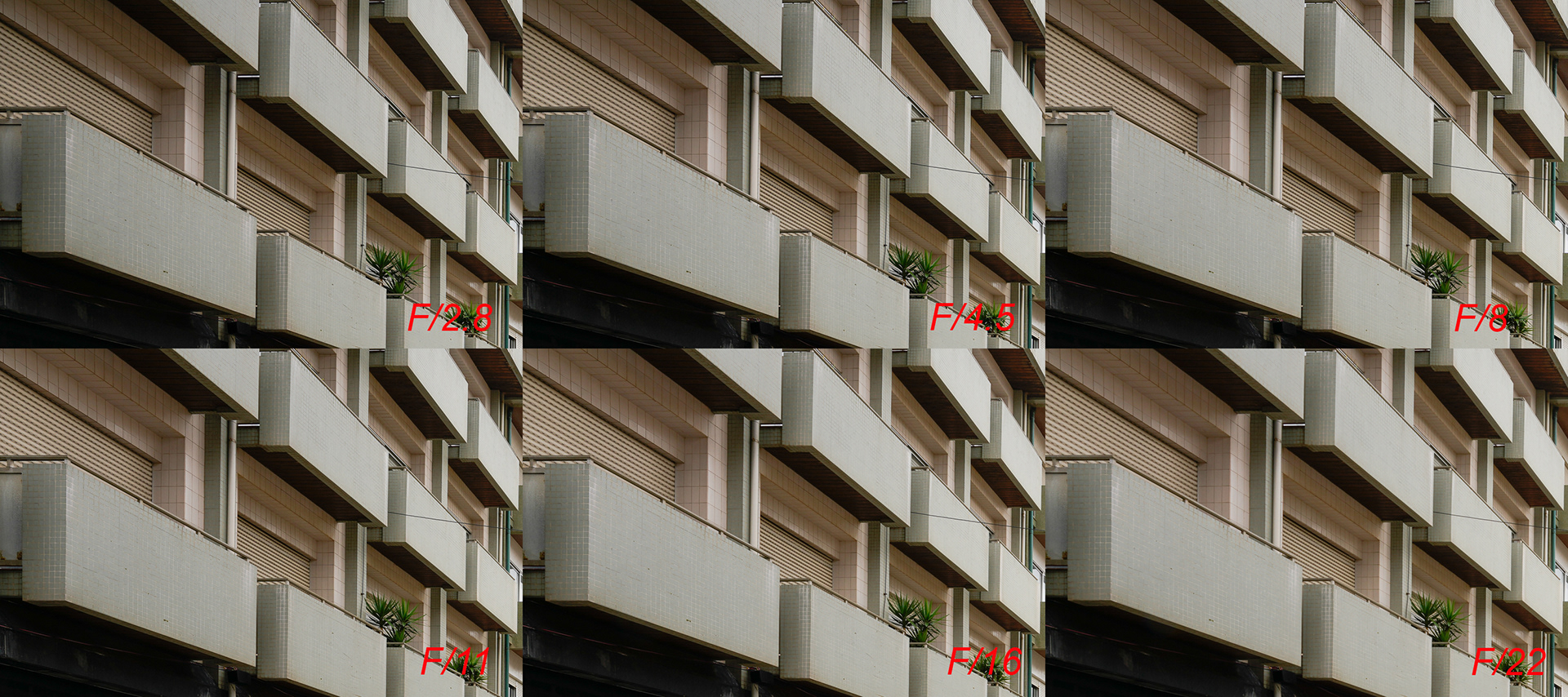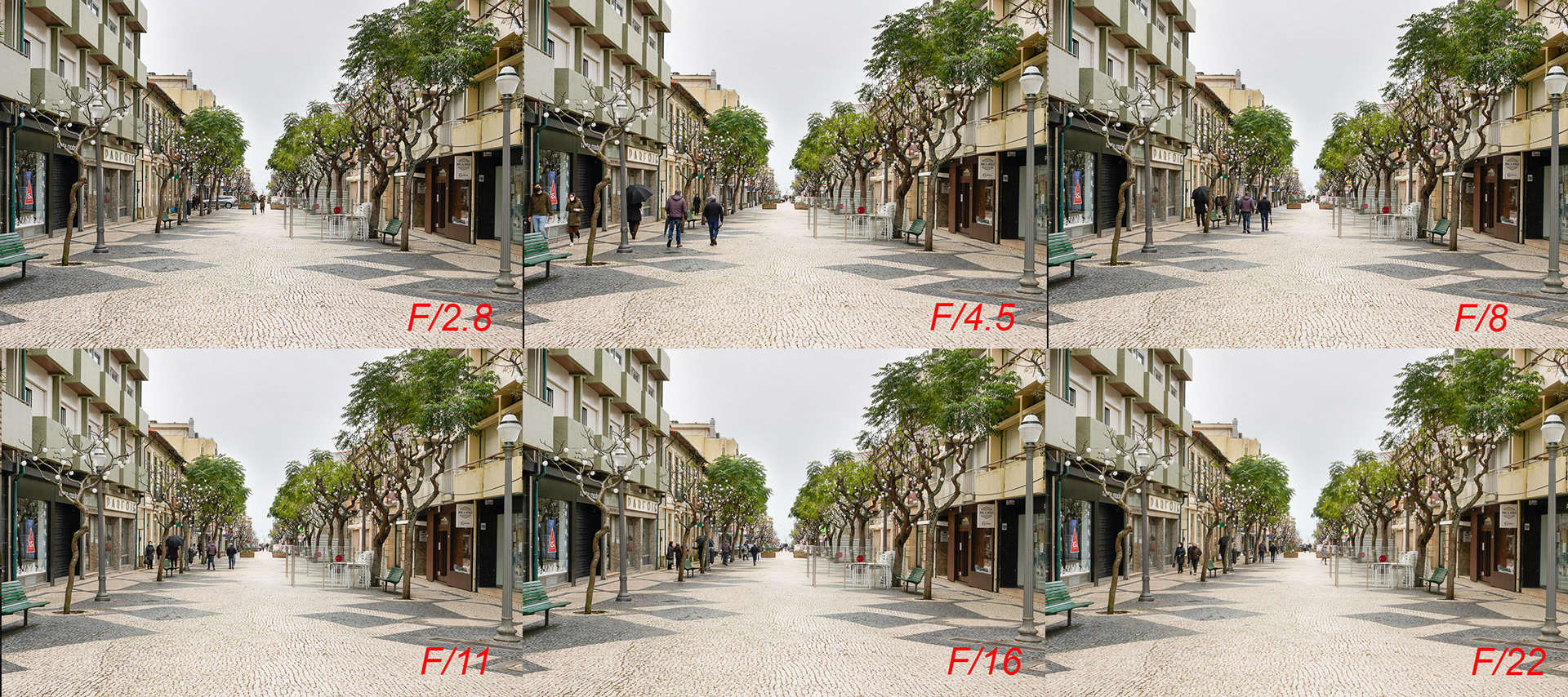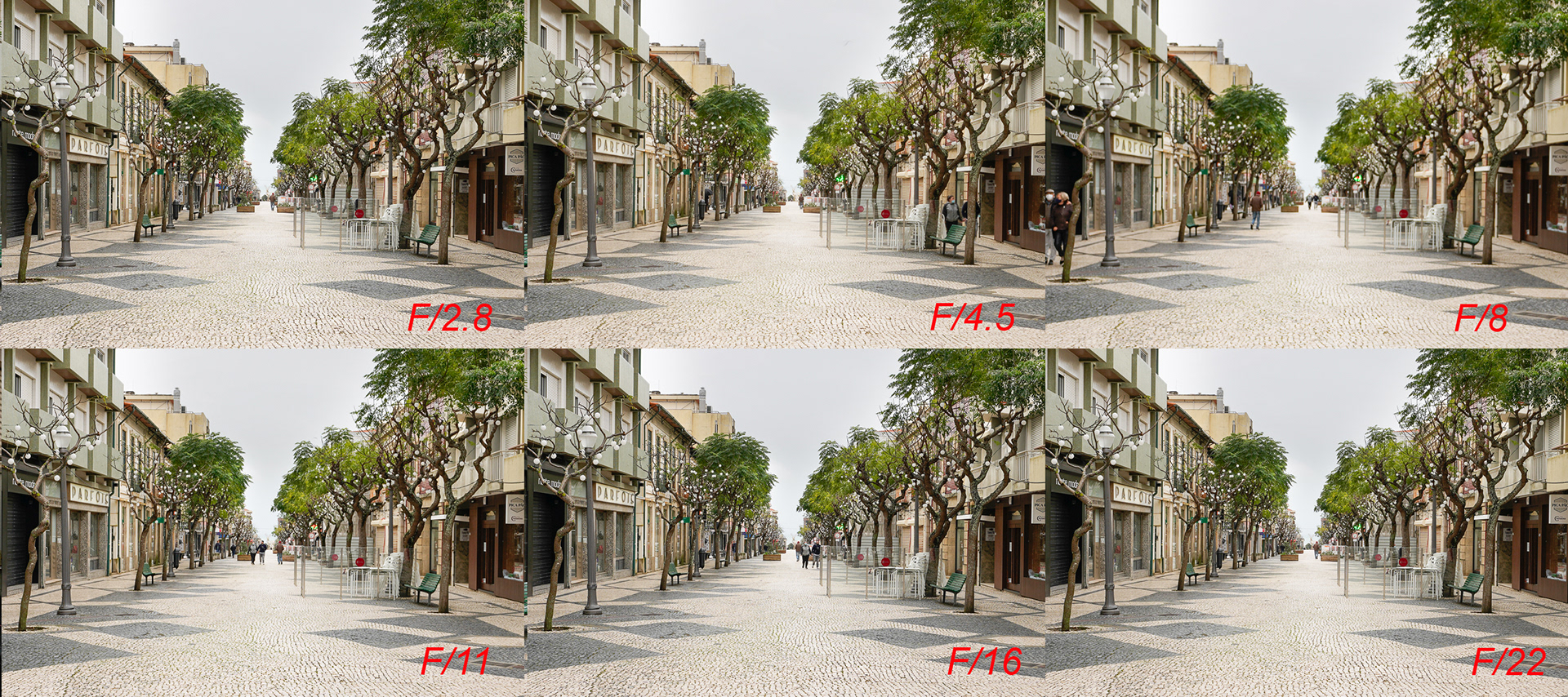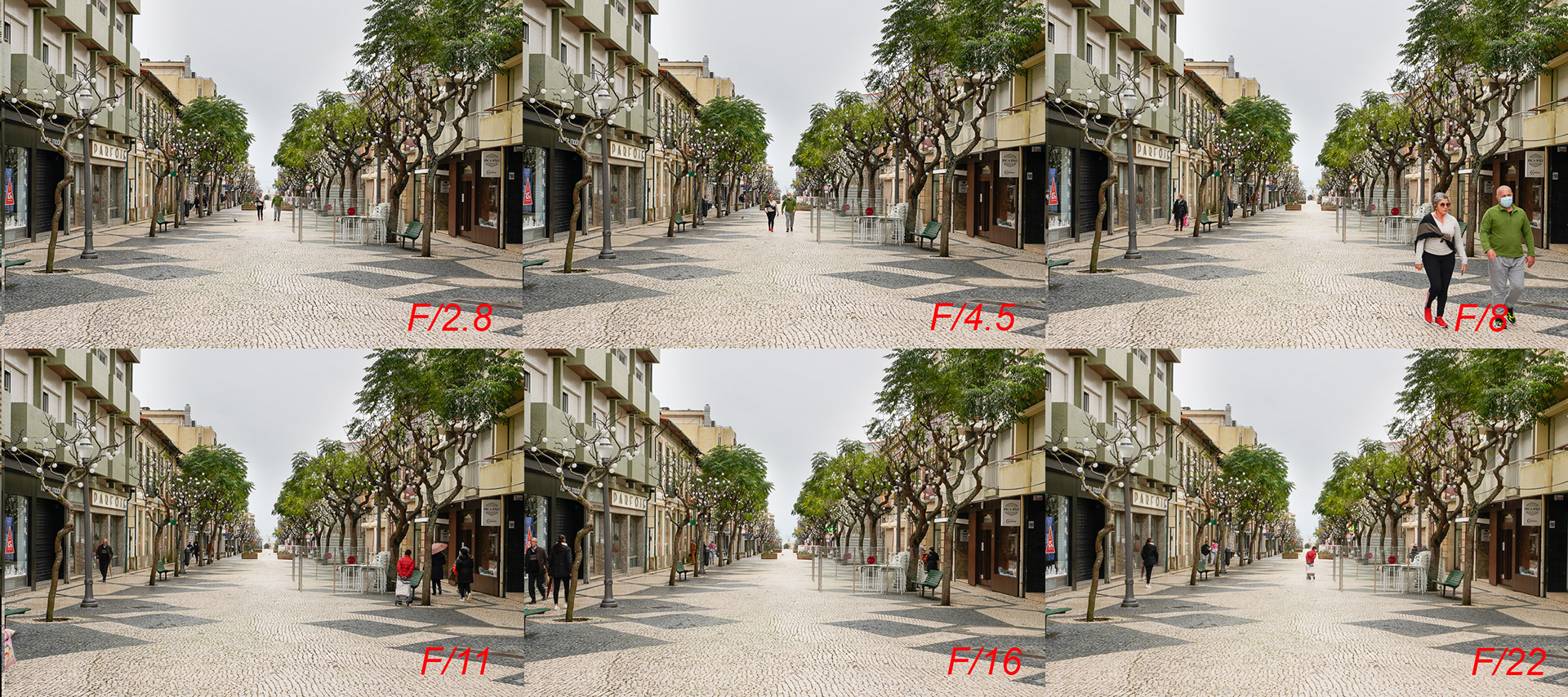 The Sigma 14-24 mm F2.8 has little bit of vignetting. With many modern lenses today, little attention is paid to the prevention of vignetting in order to keep costs and weight lower. The consequence is that the vignetting then has to be calculated, which happens at the expense of the dynamic range in the corners. That's not the case with the Sigma 14-24 mm F2.8 DG HSM Art. This lens seems to be designed to perform as well as possible optically and not to have to remove all kinds of errors later with software. That justifies the dimensions and weight.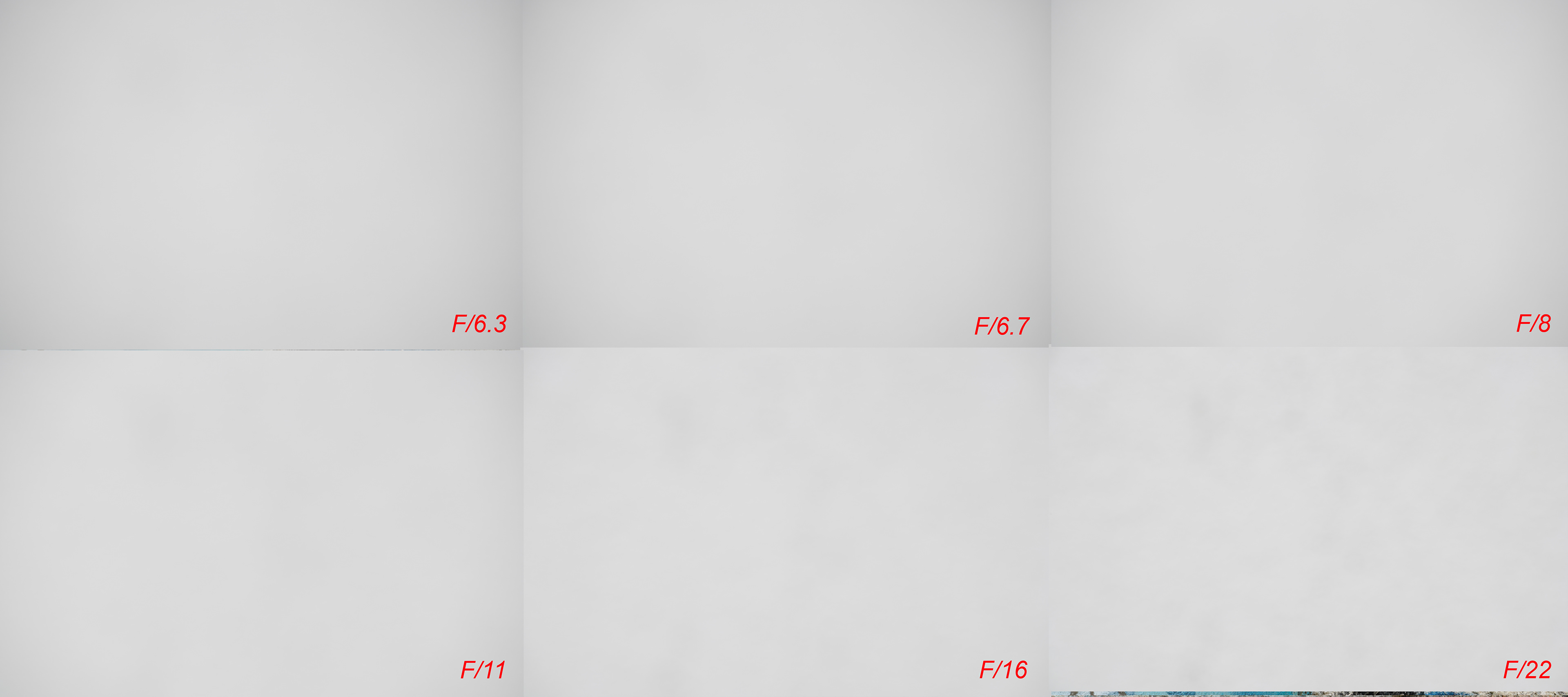 Other good feature of this lens is that Sigma 14-24 mm f/2.8 doesn't have any significant problems with chromatic aberration. Even at the maximum relative aperture it would be difficult to notice any traces of colouring in out-of-focus areas – it means that aberration is corrected very well.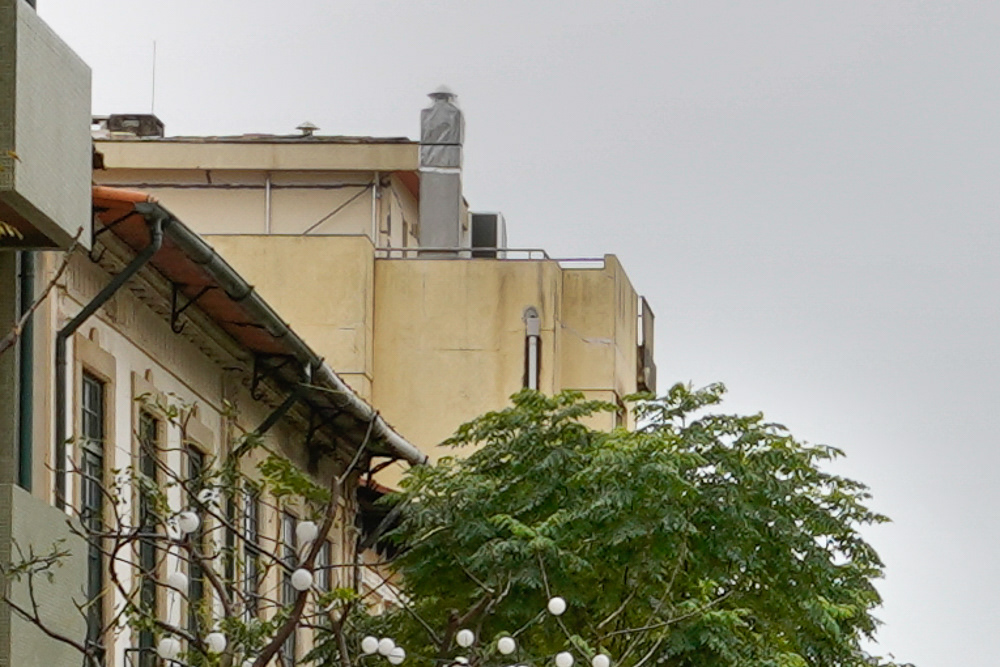 The Sigma 14–24 mm f/2.8 performance against bright light is really good. No matter what aperture you employ, you really have to try hard in order to catch any ghosting or flares. Additionally, if you finally manage to catch them light artifacts won't occupy a lot of space in your frame and they won't be very intensive either.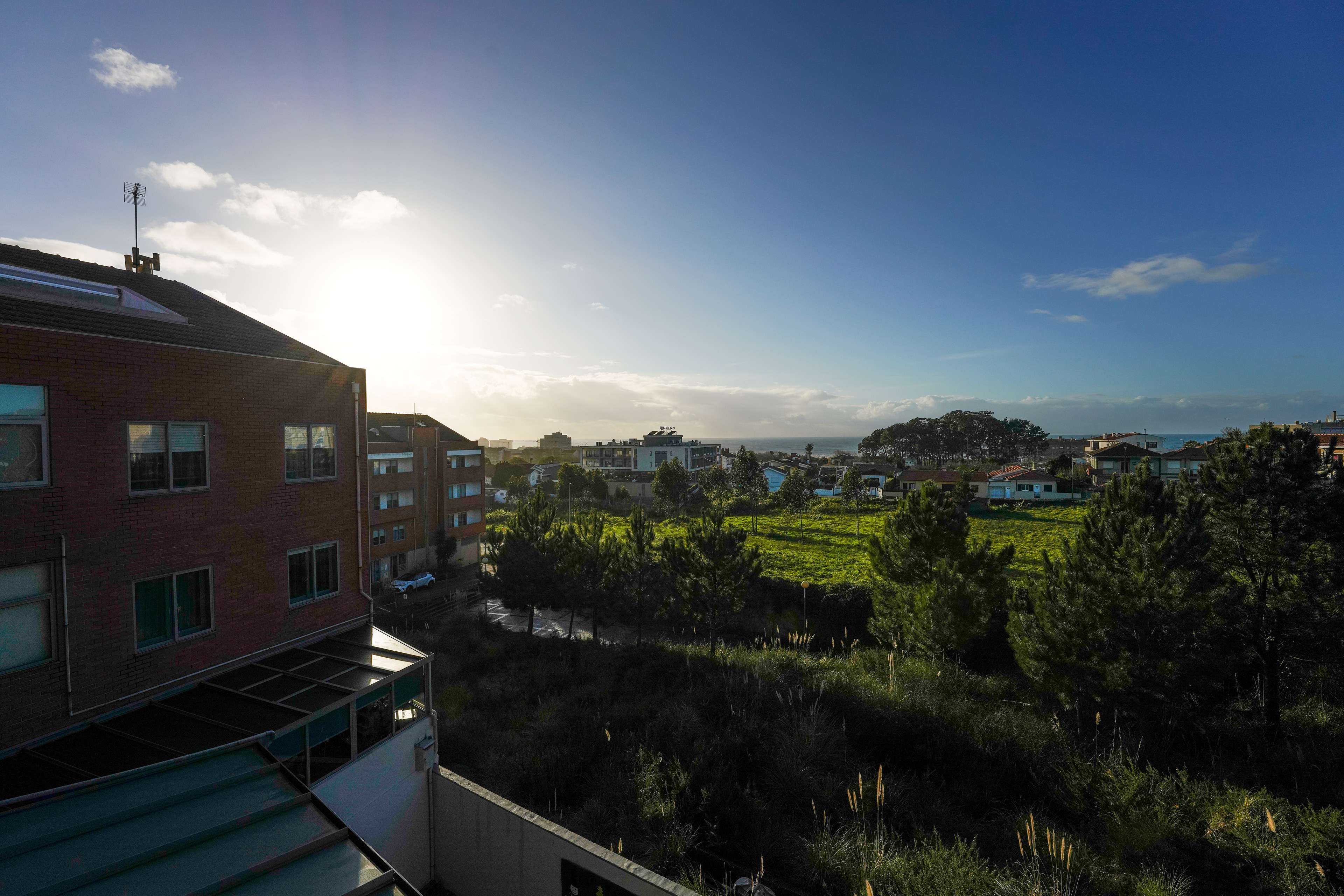 Sigma isn't the best lens for astrophotography,  but have a reasonable result, the amount of comatic distortion is fairly low. There's a bit of a bulge in star points on the edge of the frame, but they don't start to "grow wings", and I felt the look was fairly non-offensive.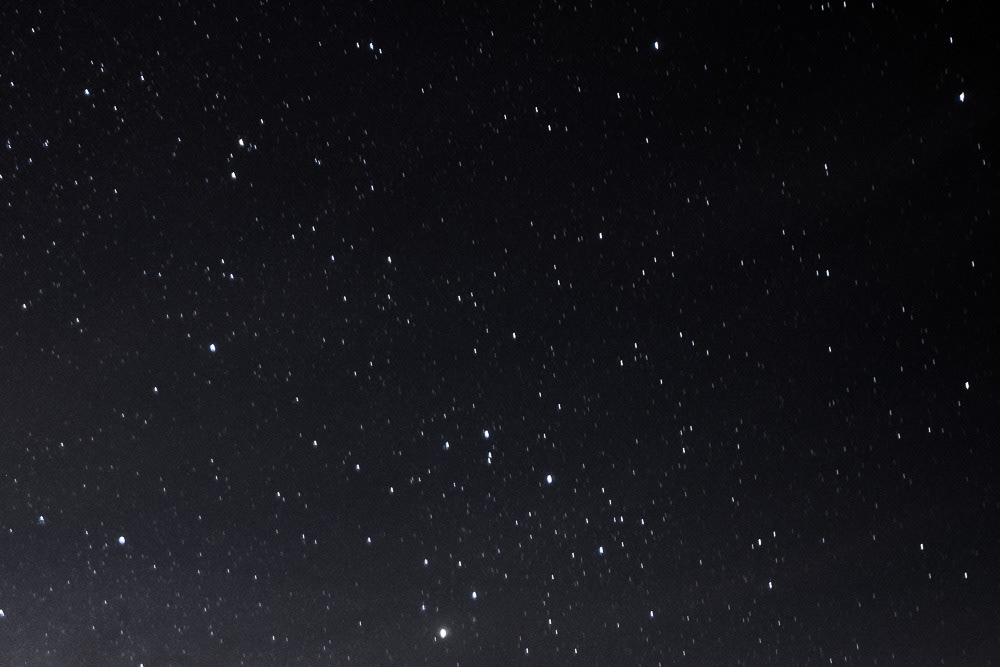 Bokeh quality on wide angle lens is not nearly as important as on telephoto lenses, but the 14-24 ART does have a useful magnification figure of 0.19x, which means that you can focus down quite closely and throw a background reasonably out of focus. Bokeh quality isn't bad in a number of situations, though neither does it stand out as exceptional.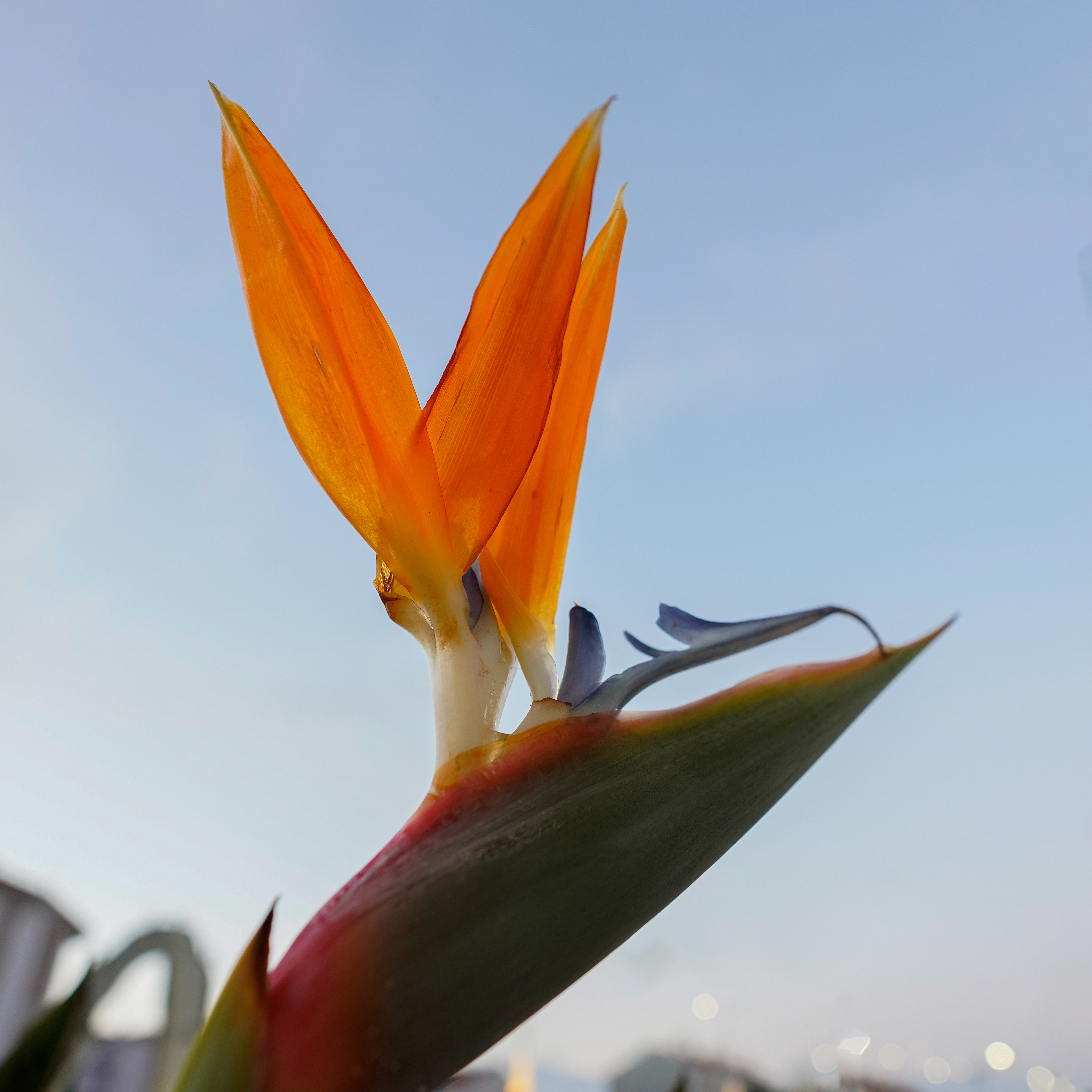 I prefer the 10 blades lens, on the sunstar effects, but this 9-blade lens, creates very nice stars from point light sources when used at narrow aperture such as illustrated below. 
I'm very impressed with the Sigma 14-24mm f/2.8 lens. I feel like Sigma has done a great job of creating this lens, isn't a cheaper lens, but it's cheaper than Sony 16-35 F/2.8, with the advantage of being able to astrophotography. 
This lens can be buyed at 1400€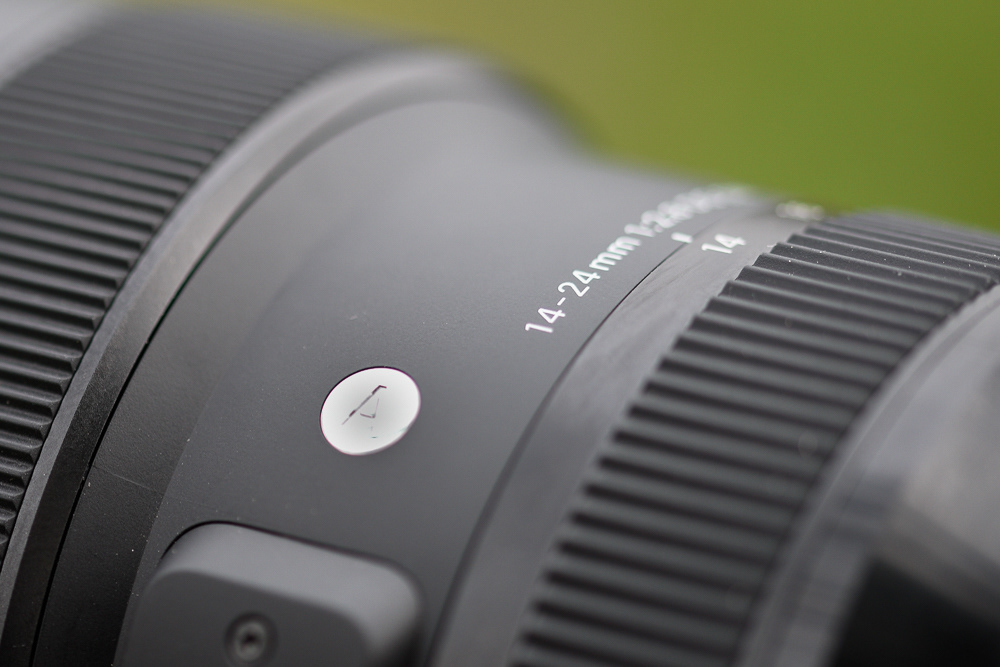 The Sigma 14-24mm F/2.8 DG DN Art is an excellent super wide-angle zoom. The lens is incredibly good. The brightness and sharpness are high, the vignetting and distortion are low, and chromatic errors are barely perceptible. The fact that the lens hardly needs any corrections in the camera to achieve those results is an impressive achievement from Sigma. Add to that the compact build, the low weight and the good workmanship, and you have one of the most attractive super wide-angle zooms of the moment. If you like to work with a compact and light super wide angle but you don't have a mirrorless camera yet, then this lens might be a reason to buy one soon.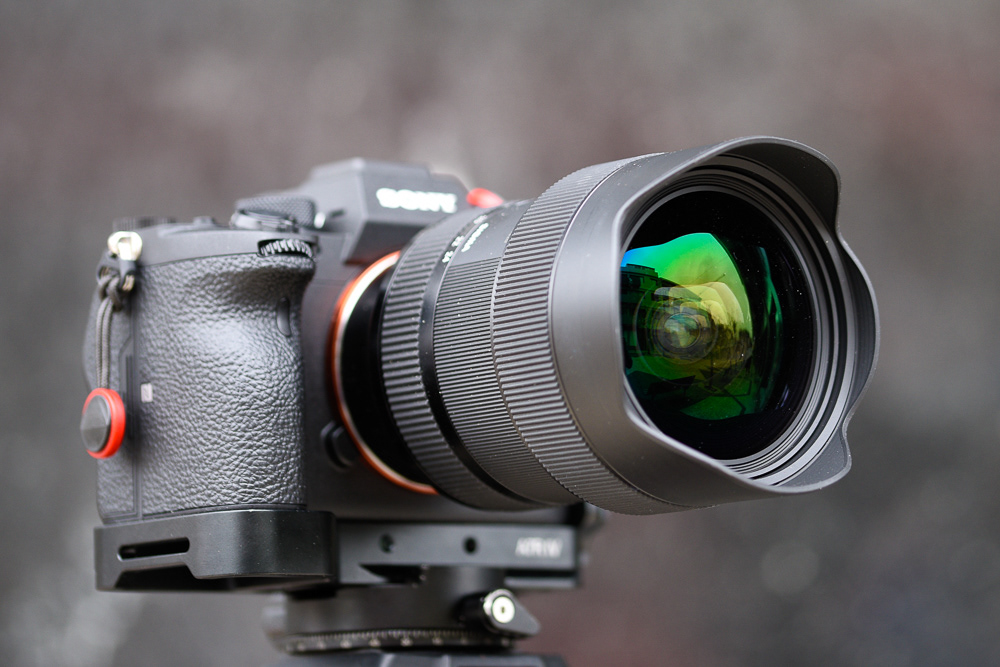 - Superb sharpness and contrast 
- Excellent resistance to ghosting and flare 
- Very well controlled chromatic aberrations
- No front filter thread due to the built-in hood
-Noticeable barrel distortion when uncorrected
- Little bit big, and heavy for a mirrorless len