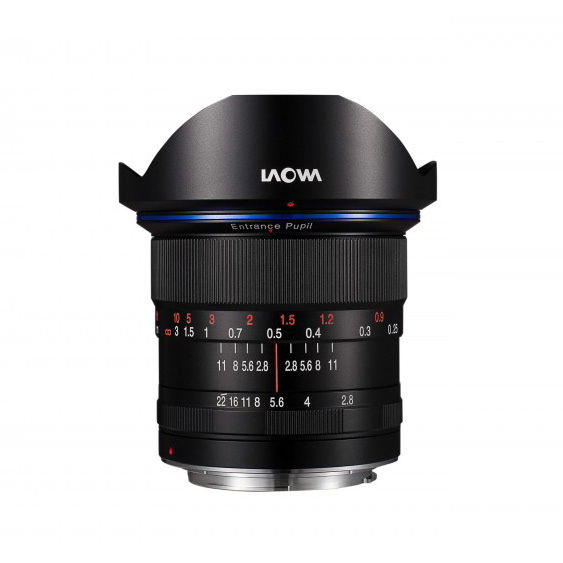 The Ultra Wide Angle Lens is one of the most important lenses that every photographer can have in his backpack and now h
ere I am for another review, this time or talk you about Loawa Venus 12mm F2.8.
I had intended to have this lens for a long time, but as I had in mind to change the system, I waited to get it for Sony FE.
This is my wholehearted honest review of this lens, I have not received any gifts or payment for writing this review. I buyed this Lens.
The Laowa 12mm f/2.8 Zero-D is a manual focus, ultra-wide angle lens designed for full-frame cameras and available in Canon, Nikon, Sony A, Sony E and Pentax mounts. 
'Zero-D' means no distortions. Yes, this is a rectilinear lens and not a fish-eye lens, with a 121.96° angle of view. Laowa claims distortions are as little as 0.2%, which if true is massively impressive. 
It's billed as the widest rectilinear full-frame lens with f/2.8 aperture.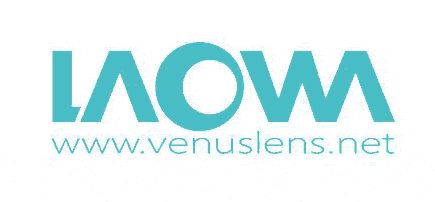 Anhui Changgeng Optics Technology Co., Ltd (Venus Optics) was established in 2013.  With headquarters in China, they are a leading manufacturer of premium lenses, formed by a group of photography enthusiasts and industry experts.
They are a team of optical designers has more than 20 years' experience and previously designed lenses for Japanese and German manufacturers.
Their mission are to design and create their own portfolio of photographic lenses that are truly unique, practical and affordable.
LAOWA headquarter and manufacturing facility are in Hefei, located at the eastern part of China and 5-hour drive from Shanghai. Their sales and marketing head office is located in Hong Kong and they also have a distribution office in the United States. They are now have 131 employees and the number is growing.
Over the last four years, they have launched some very unique optics into the market and that have been welcomed by photographers from around the world.
In 2013, they realized that there was a need for a budget macro lens that could not only achieve high magnification for shooting smaller insects, but also serve as a normal portrait lens.
After 15 months of research and design, they launched the first product – the Laowa 60mm f/2.8 2X Ultra-Macro Lens.  It was a world first 2:1 macro lens with a focusing range from 2:1 magnification ratio to infinity focus.
They have received tremendous support from industry professionals and photographers.  This has strengthened their resolve and drives them harder to achieve their dream.
Following this, they launched another unique lens with a 'World First' title; the Laowa 15mm f/4 Wide Angle Macro Lens.
That was the world's widest 1:1 Macro lens.  Soon after, they announced the 'Bokeh Dreamer' lens, Laowa 105mm f/2 Smooth Trans Focus Lens.
The first time I held this lens in my hands I was thinking to myself it  performs as well as it feels then I am going to have a new favourite in my backpack. 
After two minutes of inspecting and just holding it I absolutely loved it, the weight, feel and texture of the Laowa actually makes it feel like a real premium product.
Venus Optics Laowa 12mm f/2.8 Zero-D Lens for Sony (Black)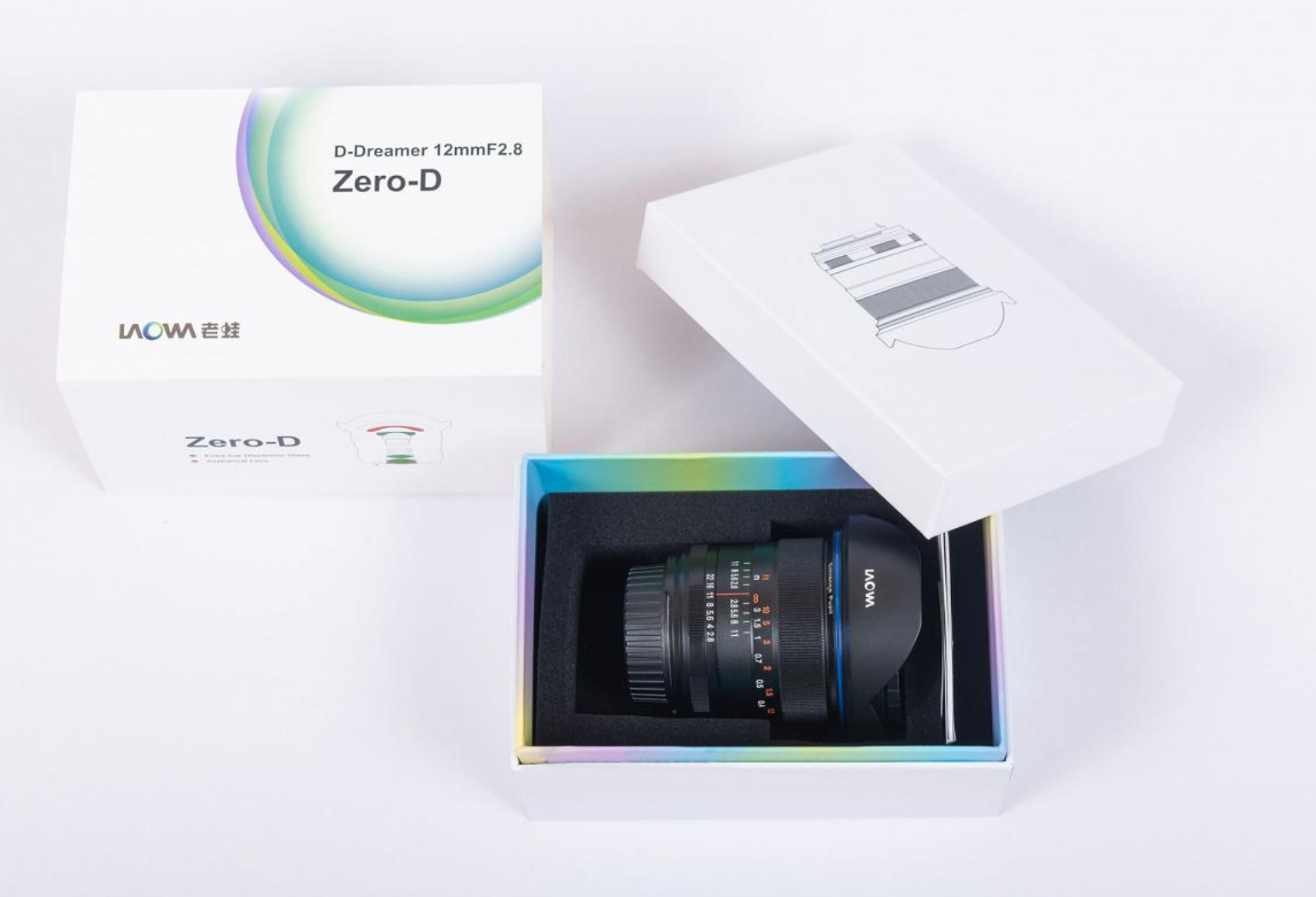 Ultra wide angle lenses are the best tool that every Landscape, Seascape and Cityscape photographers most have on him photography backpack. There are a lot of wide angle lenses on the market, however, these UWA lens are not perfect. They suffer from dramatic barrel distortion (2-5%), poor peripheral sharpness or huge physical size. They therefore spent a lot of time to come up with a design which is truly perfect and overcomes the frustration of photographers. That's where the LAOWA 12mm f/2.8 ZERO-D comes from.
Close-To-Zero Distortion


Ultra Wide Angle lenses on the market tend to suffer a optical distortion rate from 2-5% which causes straight lines to bend. Their LAOWA lens features a close-to-zero* distortion rate that you can barely notice with your eye.
1

22° Ultra-Wide Angle Of View


Their LAOWA 12mm f/2.8 Lens cover a ultra-wide 122° angle of view for you to create an outstanding landscape or architecture shot that no others can compare. Shooting interior shots will also become much easier.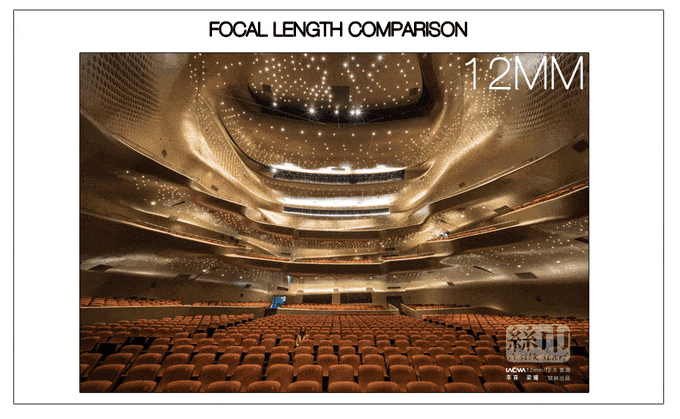 Superb Optical Quality


Optical performance is what they will never compromise. Laowa 12mm have a good quality in full range distance, at F/2.8 in coners loose a little bit of sharpness not compromising the photo. 
Tiny, Light & Easy To Carry


Weighing merely 609g, LAOWA Lens is an every-day lens. It is really small compared to other UWA lenses in the market. Finally, you do not need to bring a hefty piece of glass for work and travel. Also, you can now insert 2pcs of 100mm (not 150mm!!) ND filters & 1pc of 105mm CPL filter into our optional filter holder  to create your best landscape photo ever.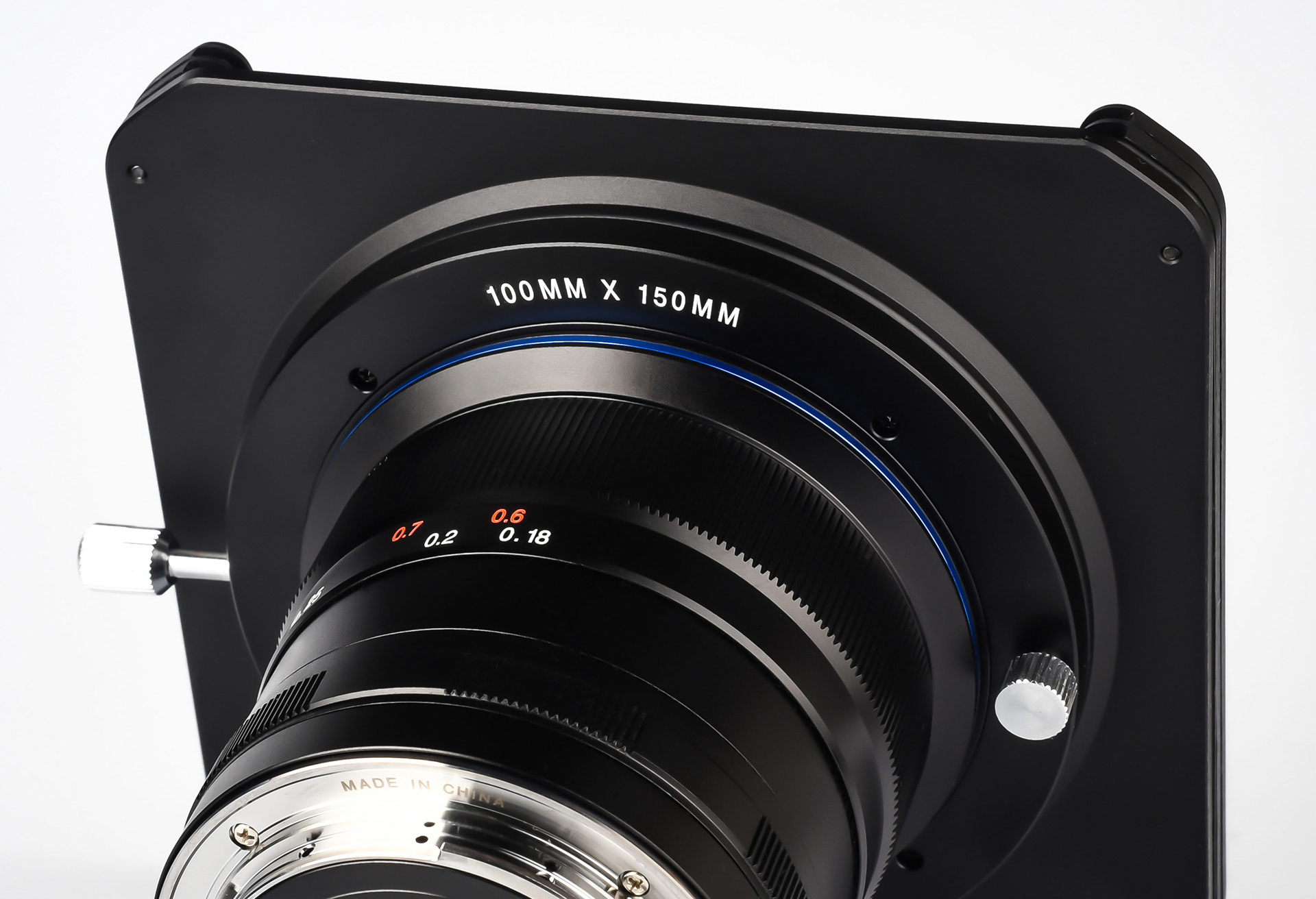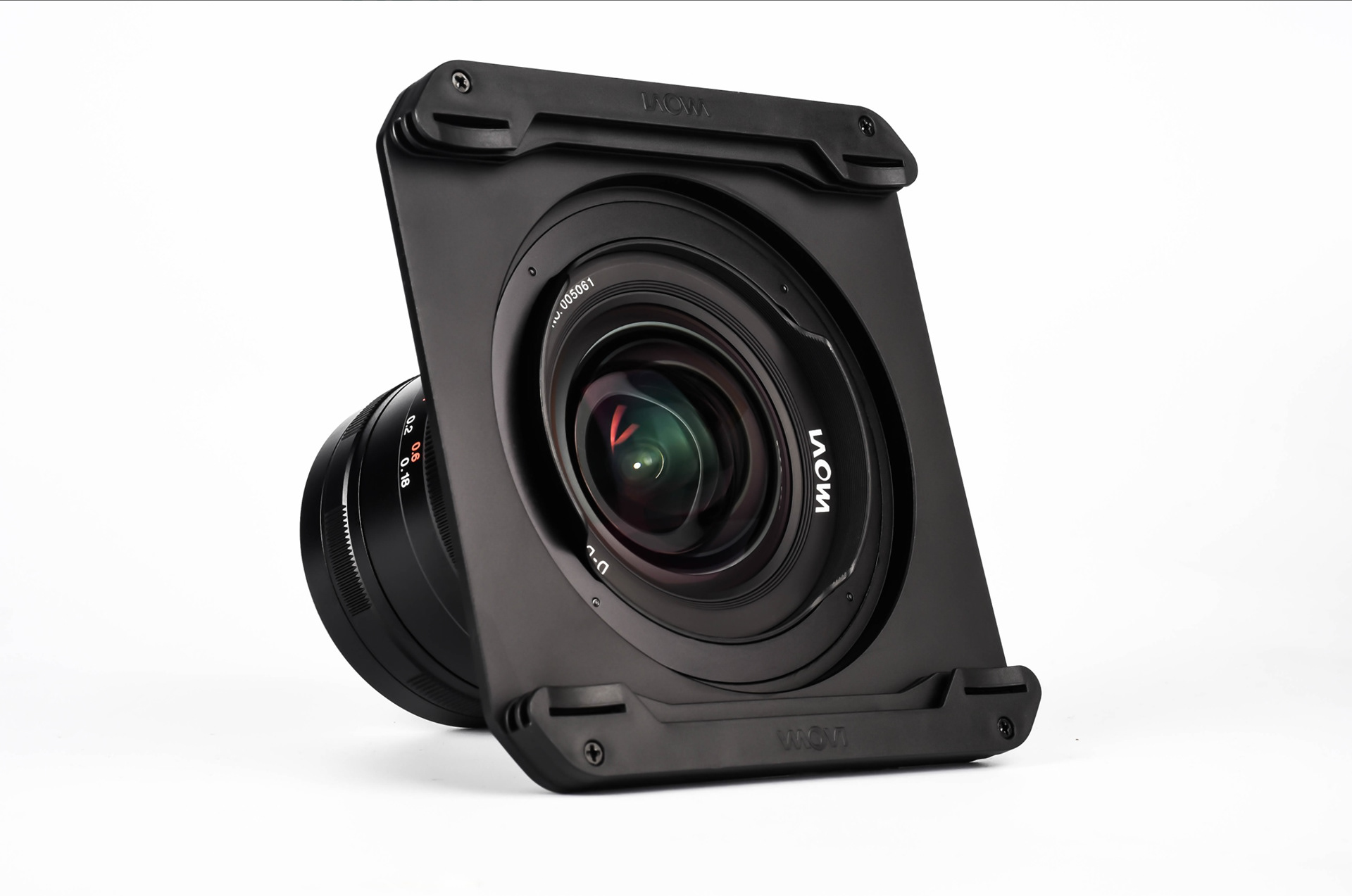 As I previously mentioned the Laowa 12mm F / 2.8, it can be used with 100mm filter holders, which in UWA lenses it's very rare, when I bought the lens, i also bought the Laowa holder for the lens, as you know, I am an ambassador for the Haida brand , and Haida also have a ring designed to use the M10 system (100mm) on this lens, where you can use the drop-in cpl.
This benefit becomes much more attractive to use a ultra wide lens. For me this is one of the biggest assets of this lens.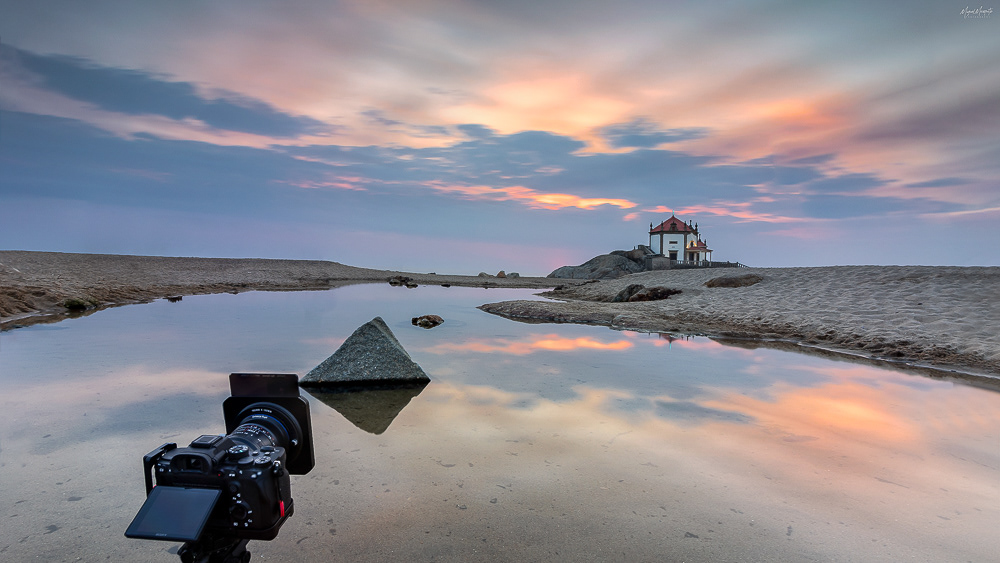 It's Time For A Panorama


The 122 angle of view + Close-to-zero distortion is almost too good to be true for panorama shooting. Find it hard to locate the entrance pupil (nodal point) for panoramic shooting? Let me help you with our Entrance Pupil (Nodal Point) marking.
Laowa Water & Dust Repelling "Frog Eye" Coating (FEC)


Every LAOWA 12mm f/2.8 ZERO-D is coated with the new Laowa "Frog Eye" Coating. It gives your lens an extra layer of shield. 
​​​​​​​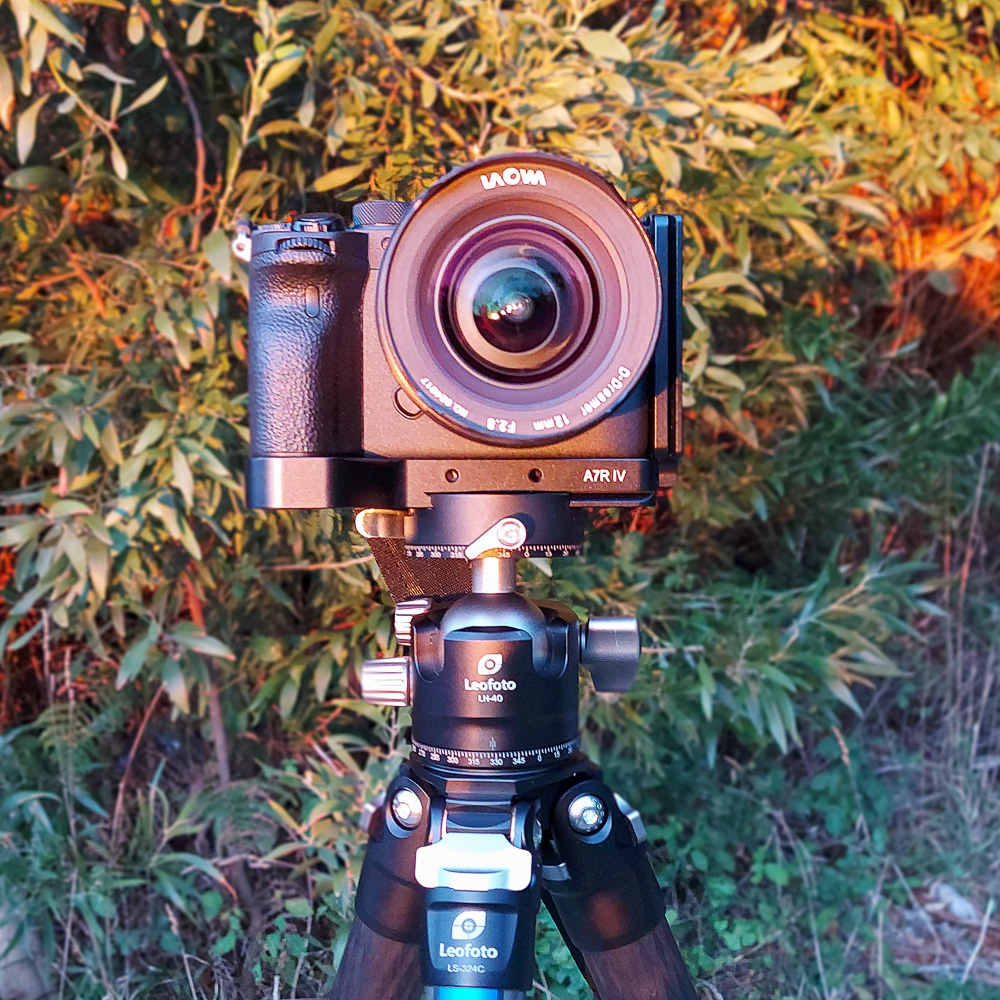 Lens Mount: Sony E (Full Frame)
Format Compatibility: 35mm Film / Full-Frame Digital Sensor
Closest Focus Distance: 18 cm
Maximum Magnification: 0.2x
Lens Elements / Groups: 16 Elements / 10 Groups
Dimensions: 

74.8 x 82.8 mm
Image Stabilization: None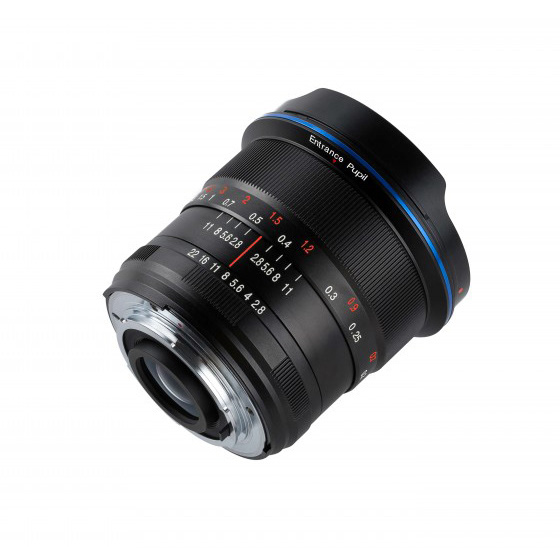 BILD CONSTRUCTION AND MATERIALS
The build quality of the lens is very nice as the lens is an all metal construction and feels very solid.
The focus ring has a good resistance. The aperture ring has one-stop click-stops and it takes about 45° from f/2.8 to f/22.
What is very interesting is the implementation of two lens hoods. The first is very short and non detachable. It is only a tad longer than the curver front lens so you can put the lens on a flat table without worrying  The second hood is much bigger but detachable.
The lens hood is removable and is metal to match the rest of the lens body, but does seem to be a bit loose and doesn't lock into place very well.

The lens hood is removable and is metal to match the rest of the lens body, but does seem to be a bit loose and doesn't lock into place very well. This isn't anything that some gaffer tape couldn't fix… which you may want to do because if it gets loose on you it may leak into your final image, forcing you to crop. This could also just be an issue with my copy—it's an early copy, so I don't want to be overly critical.
Speaking of the size, for a 12mm full-frame lens, the Laowa is pretty small with a very slender profile. Larger hands might have trouble getting a repeatedly solid grip on the focus ring because the lens is so compact. 
It is tough though, and should not fall victim to easily chipping, denting or otherwise breaking. In that department, Venus hit it out of the park.
Most Ultra Wide Angle lenses suffer from an optical distortion rate from 2-5% which causes straight lines to bend. LAOWA Zero-D lenses are so well corrected, they achieve a close-to-zero distortion rate that is truly amazing.
If you are not so sure what distortion is, this article may help.
This is an insanely wide lens one that is hard to beat for how much you can get into a scene with a single shot. That being said, with width comes distortion. At least that is the case with most other lenses. Enter Laowa to demolish distortion.
If we take a look at the lines made by the buildings on either side of the photo, you'll notice that drawing lines straight up and down on either side of the street will display how well those lines are retained in the image.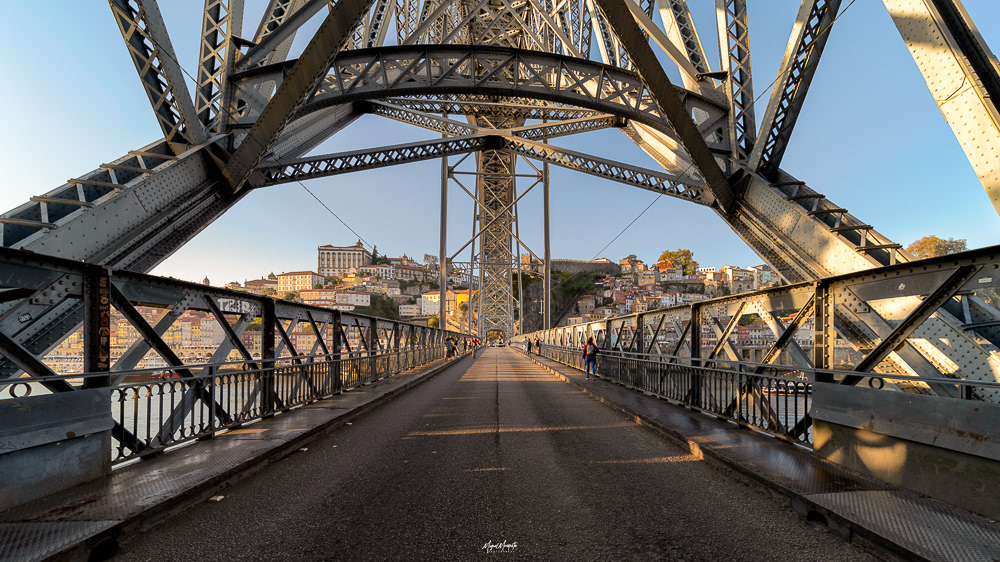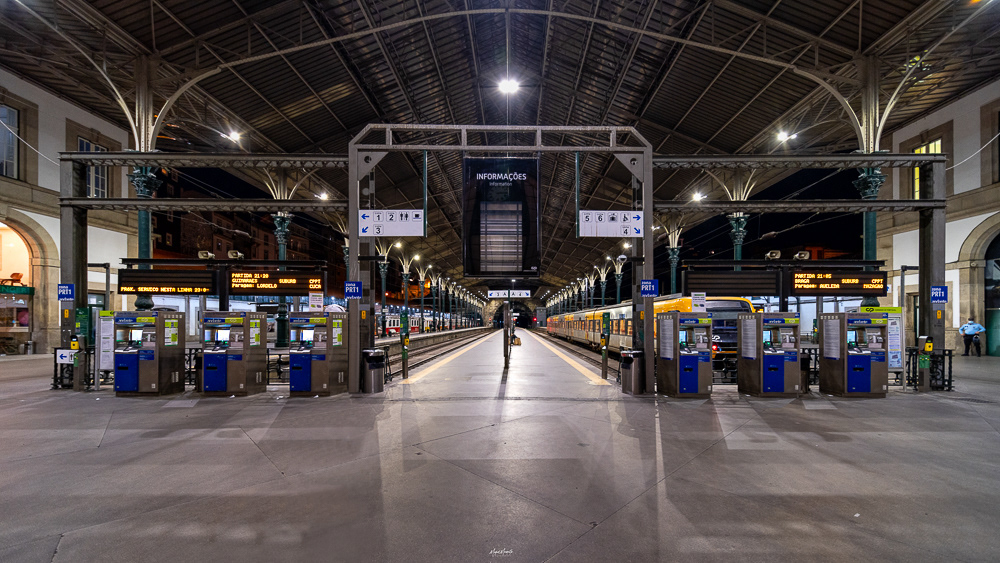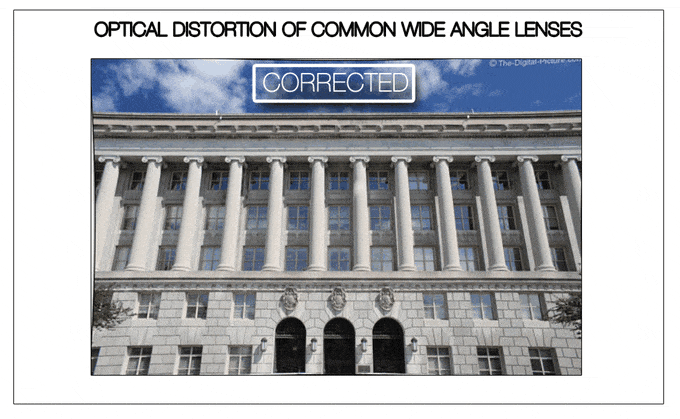 It's not quite "zero" distortion, but it's close. There is just a bit, as the lines lean inwards. However, closer to the middle you can see how there is no distortion at all. It's much easier for a lens manufacturer to control distortion to the center of the frame, so their success here should not surprise.
This is that most searched
 part of a lens review, especially on high resolution sensors and this is probably the most important feature of any lens, and the Laowa does not disappoint: it is remarkably sharp. Close up, at distance, and at nearly any aperture, the 12mm f/2.8 is one of the sharpest wide angle lenses with which I have ever shot. It does suffer from the typical by quality degradation at f/22, but aside from that, it performs extremely well.
From f/2.8 the sharp lose a little bit in the corners and goes to  f/16 where's the sharpness is very consistent, with very little difference in image quality through that range. As mentioned, f/22 sees a very steep and noticeable falloff in quality due to diffraction, so I would avoid that aperture if possible.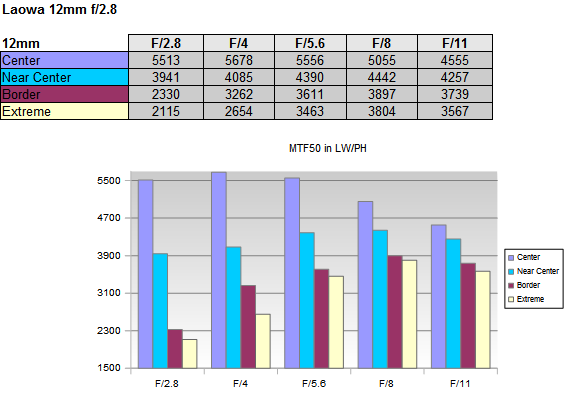 The sharpness is excellent at f/5.6 through f/16, but that cannot be said at f/22. The quality of the image at f/2.8 is pretty good considering it is wide open, but not as sharp as the lens can be when it is closed down a bit.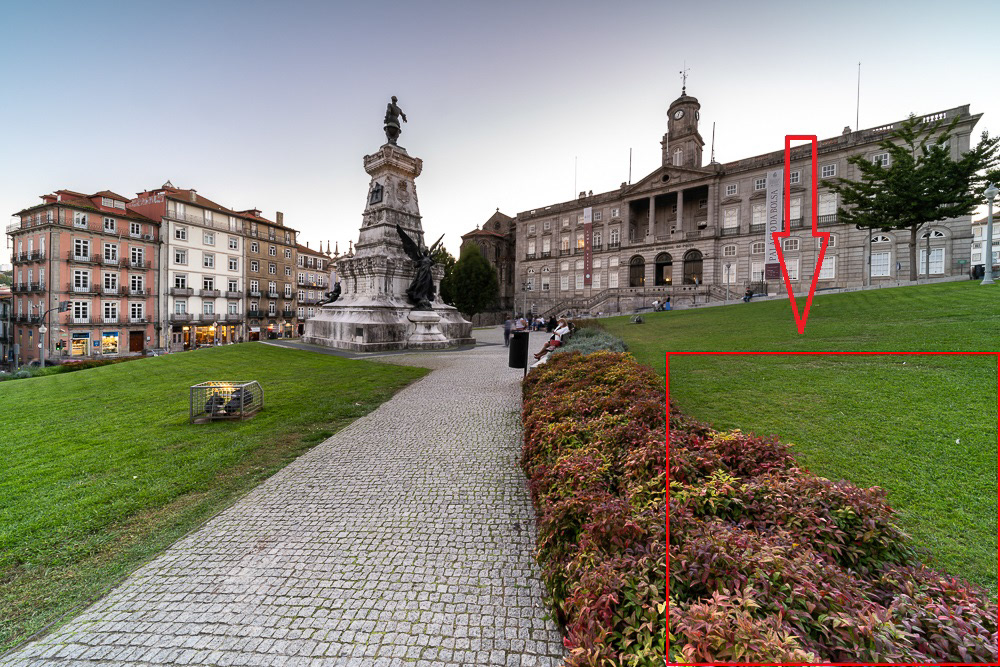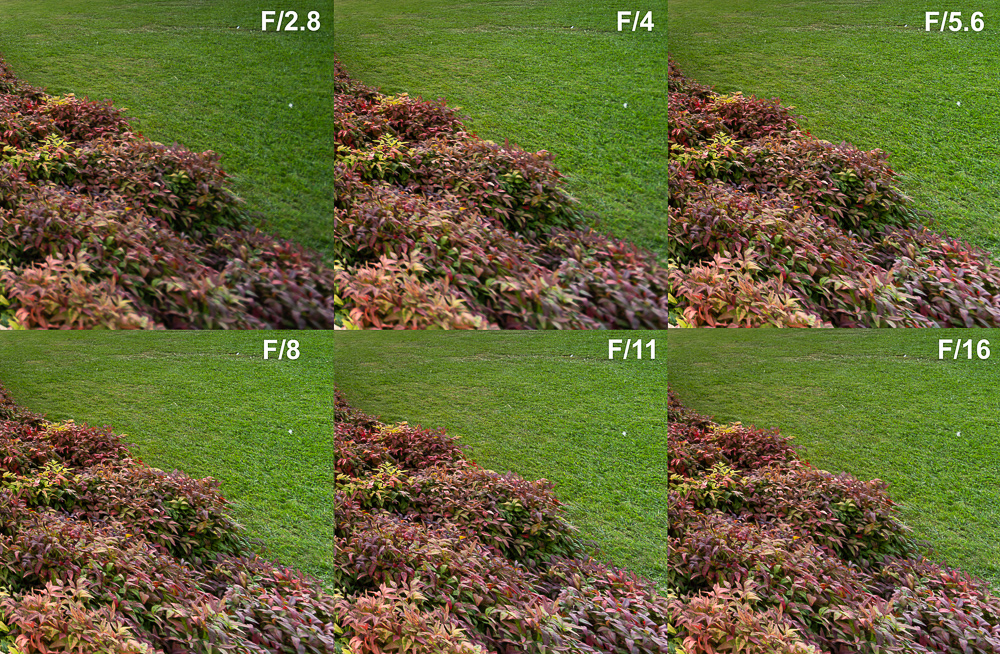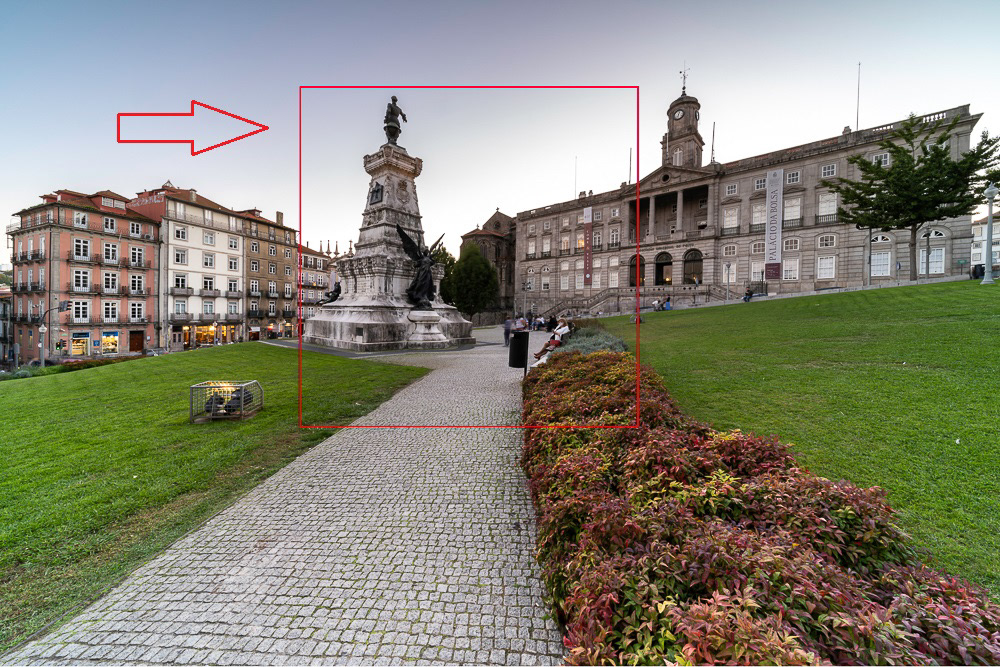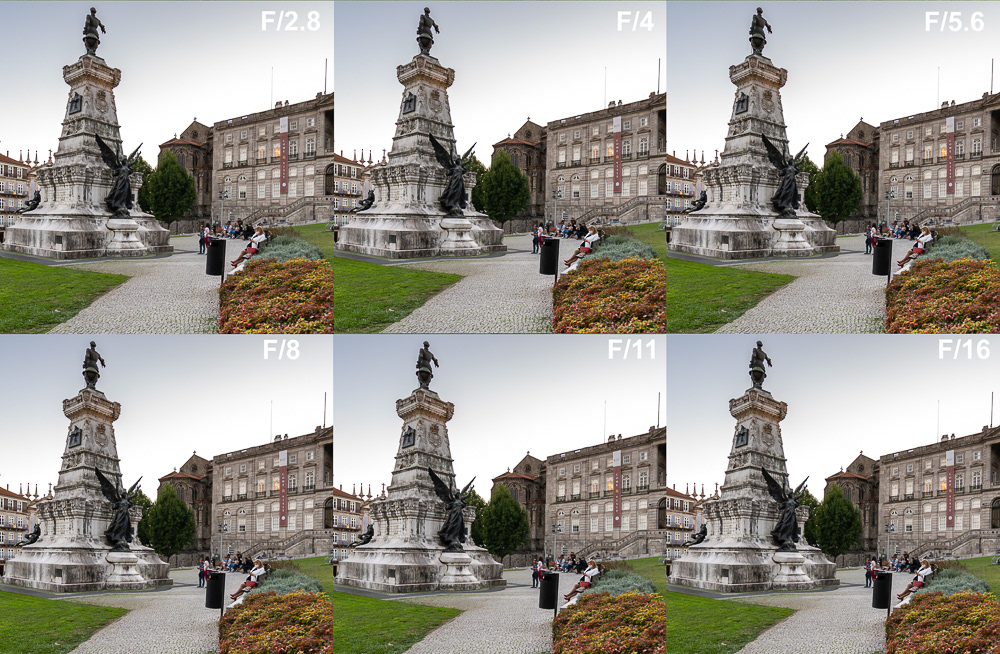 An issue most shooters will have with the Laowa is the lack of autofocus, which means it's very possible to miss focus with this lens even if you're shooting subjects at a distance. Luckily, the distance markers on the lens barrel are quite accurate, but you do have to be more disciplined and deliberate with your shots on the Laowa than you do on any autofocus lens. I have several shots where I missed focus slightly and did not notice in the field, but it was obvious once I brought the photos onto a computer. This is a shame, but it comes with the territory on a fully manual lens like this one.
Perhaps what is most impressive about the Laowa 12mm is the complete lack of any noticeable chromatic aberration at any aperture. Looking through all the photos I took, even focusing on reflective and high contrast points, there is zero aberration anywhere.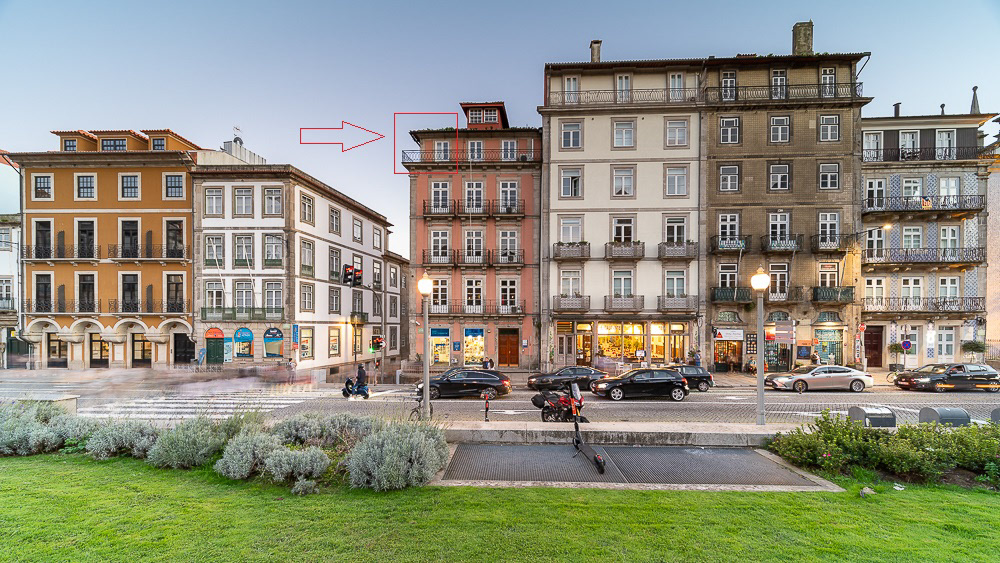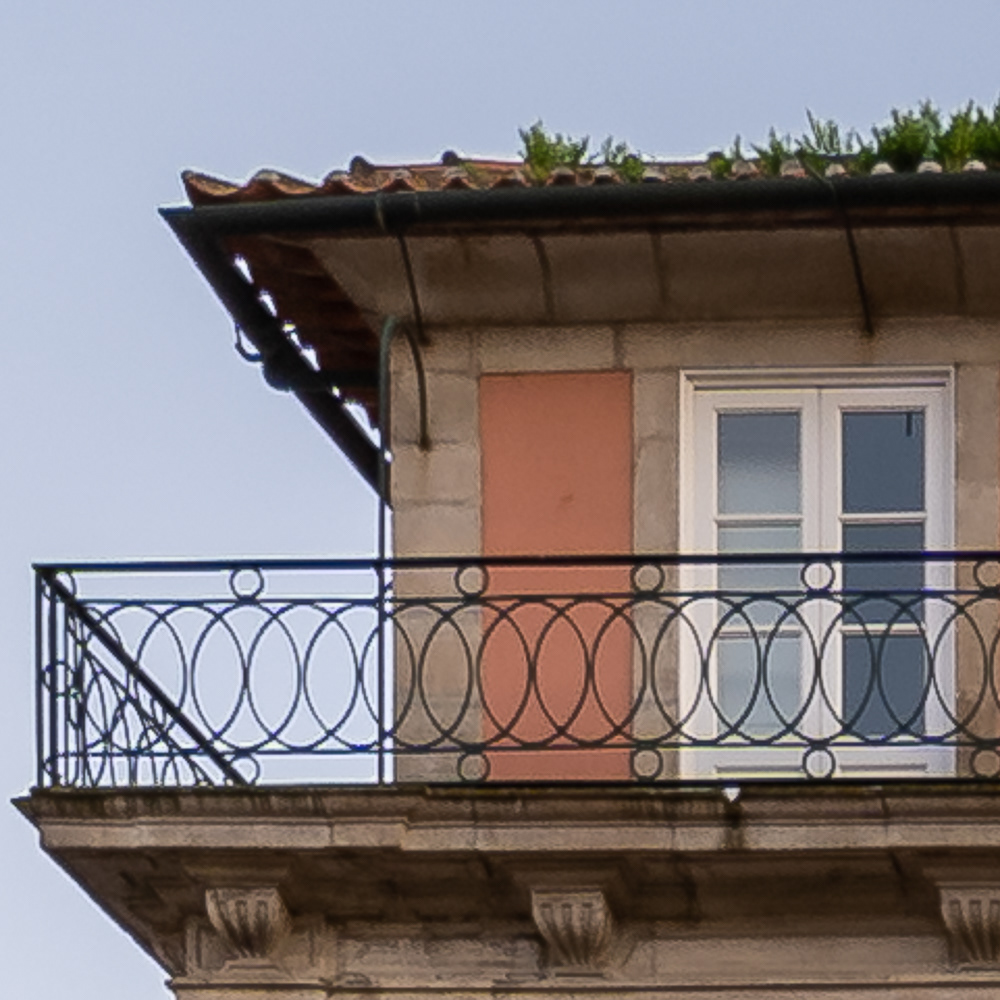 I really had to push this lens to produce some flares with the sun or night lights inside the frame. Compared to the other ultra wide angle lenses I have used extensively this one performs better than Samyang 14mm.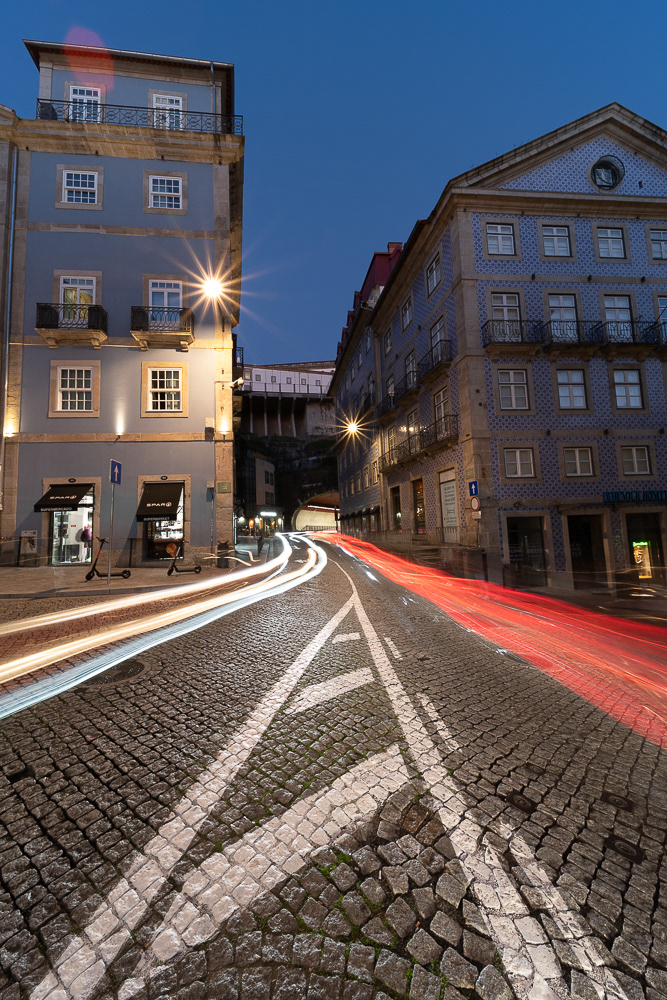 The Laowa 12mm 2.8 Zero-D might not be the holy grail for landscape astrophotography we all hoped for when it comes to the coma correction. Wide open the performance isn't very good and even on stopping down to f/5.6 there are some traces of coma left. But one should also keep in mind: there is no better 12mm as fast as f/2.8 available, there might not even be any better 12mm available in this regard.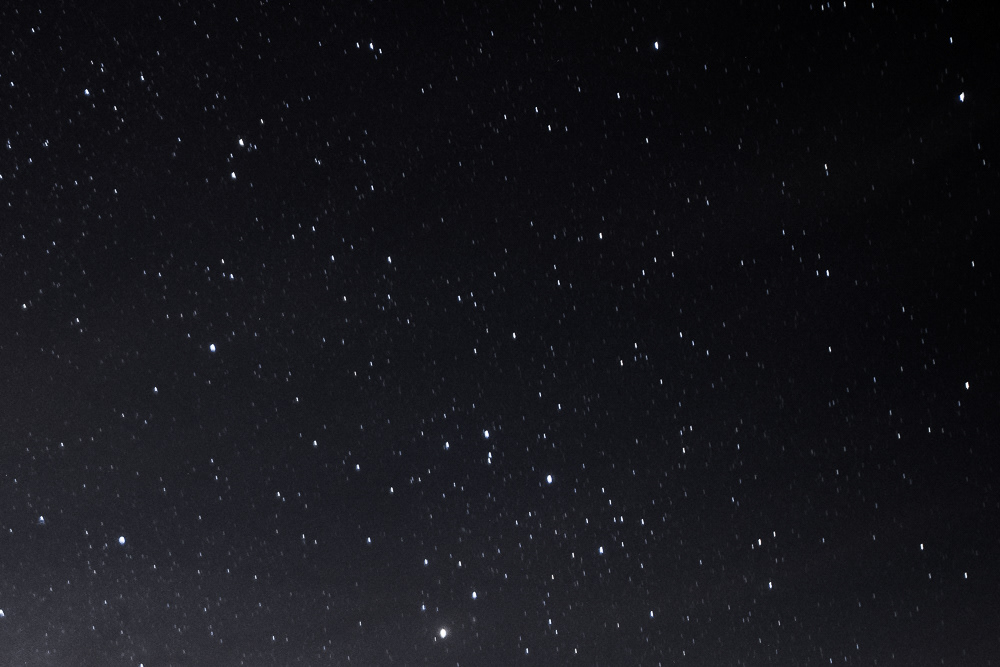 12mm F2.8 in Astrophotography 
When shooting stars coma often is not as obvious as when shooting cityscapes. Luckily I caught one night with rather decent conditions and got to shoot the milky way with this lens.
The first thing the corner crops are showing you is 30 seconds is too long for stars to stay points when viewed at 100% even with 12mm  of the A7RIV. For people doing some astrophotography from time to time this should not come as a suprise.
Some of the brighter light sources are a little more deteoriated with the Laowa in comparison to the Samyang.
Personally I think this is hardly field relevant within normal viewing distances.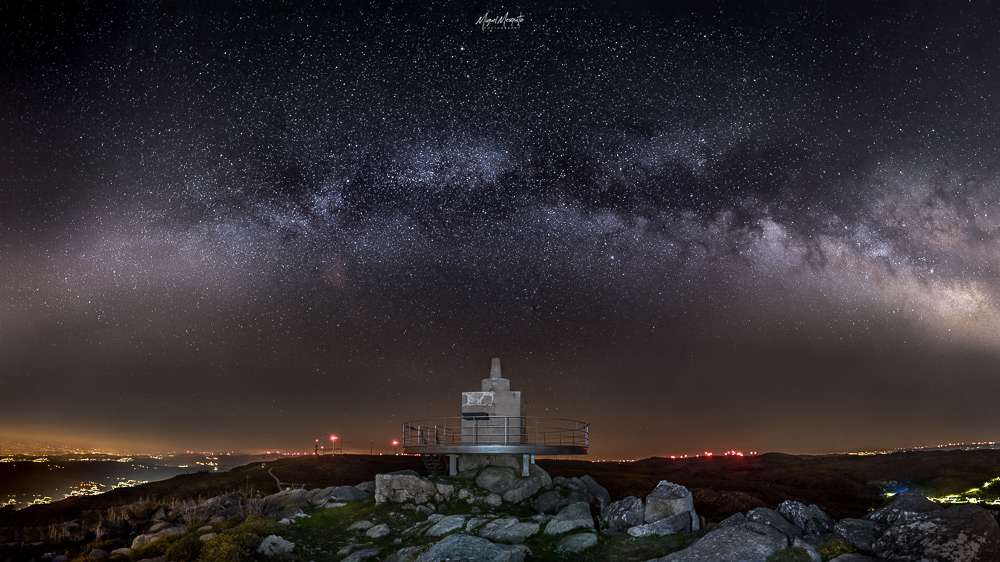 Because of the great minimum focus distance and the fast aperture of f/2.8 you can even throw the background a bit out of focus. Towards the corners the light circles are quite visibly deteoriated which isn't unusual for wide angle lenses but rarely seen to such a high degree because of the unique specifications of this lens (combination of maximum aperture, focal length and minimum focus distance).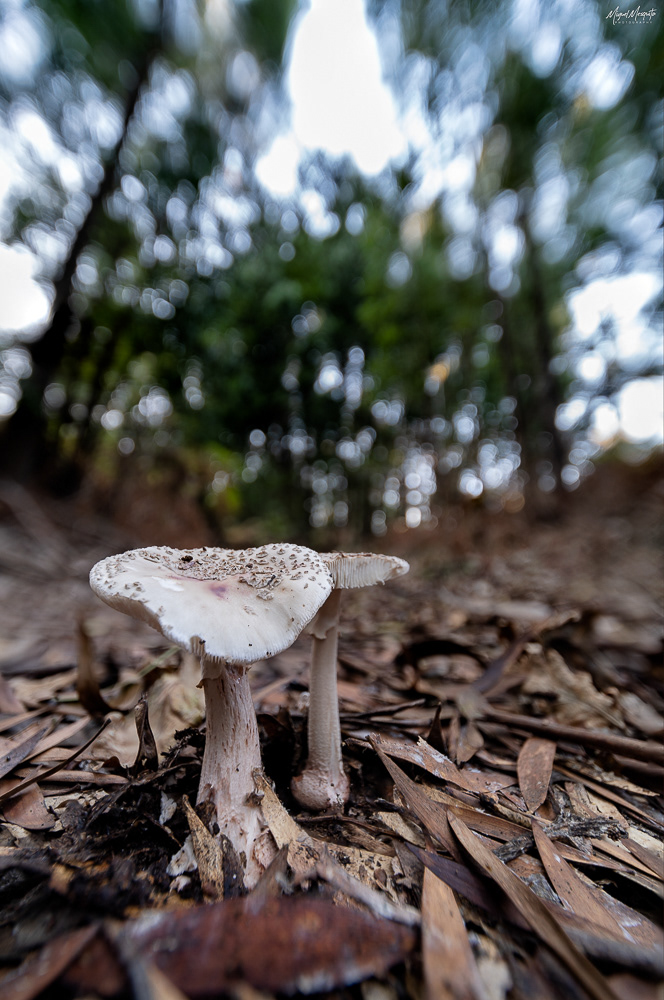 Many of you already know I prefer 10-bladed aperture diaphragms. With it's 7 aperture blades the Laowa produces sunstars which are not so well defined in my opinion, on the other hand they are rather unobstrusive, which is something other people than me might even like. This is a highly subjective topic so decide for yourself, what you prefer.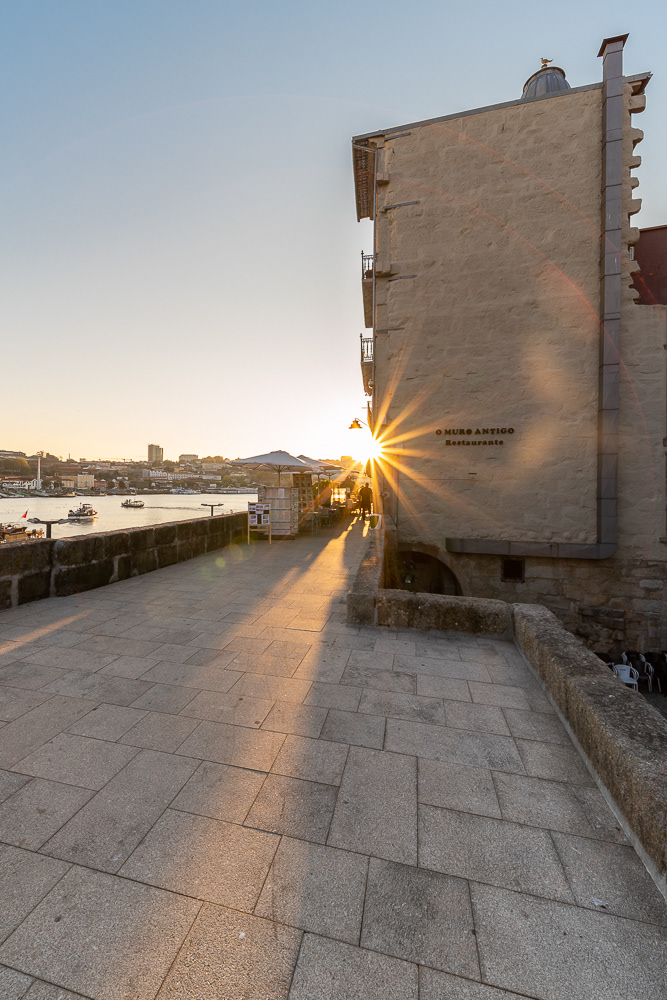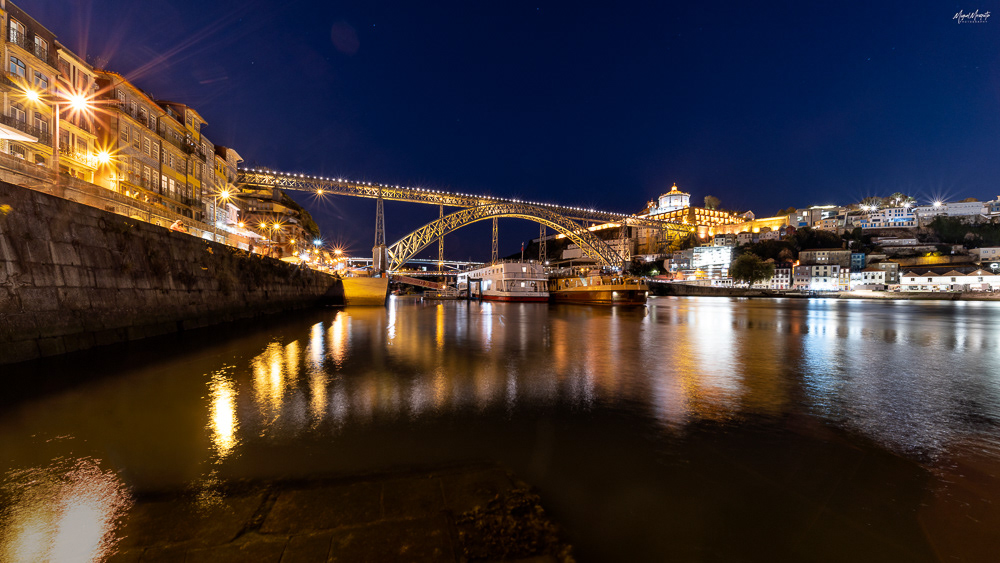 You can Buy the Laowa 12mm F/2.8 at  1000€ , you can bu it in Loawa Webstore, and you can also consult the World Laowa dealers here.
The Laowa 12mm f/2.8 is not what we would call "cheap." Because of its fully manual design, it might even be considered somewhat expensive by some, as it scrapes the 1000€ ceiling and is fully manual (no autofocus, digitally controlled aperture or stabilization of any kind). That's not to say it isn't worth it. Quite the opposite actually, though the customers who will be most happy with this lens understand its use, what makes it unique and appreciate it for those reasons. Not everyone has a need for a 12mm rectilinear lens, but those that do will find this to be as excellent as they hoped.
Lens will focus on subjects a mere 18cm away
The all metal design makes the lens very sturdy, but heavier than you might expect
The lens cap is a strange design and can be tricky to affix
The Laowa 12mm will shine best on a full frame body, though crop sensor owners will still find this to be quite an optic. At the time of this review, the Laowa 12mm was the only rectilinear prime lens at this wide of an angle, making it desirable simply for this fact alone .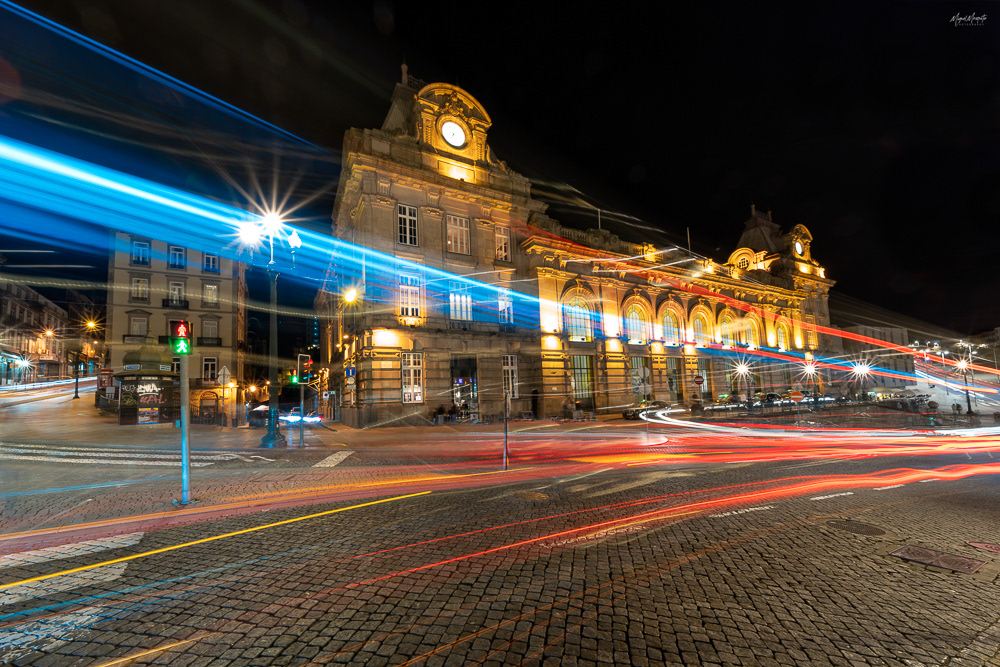 - Great sharpness through the aperture range
- No apparent chromatic aberration, which is rare and exceedingly impressive
- Awesome close focusing distance is a huge plus
- The lens is easy to store and wear thanks to a compact design
- Solidly built, with no plastic parts
- Little Smooth Corner at F/2.8